Remembering of Anthony & Tammy Reece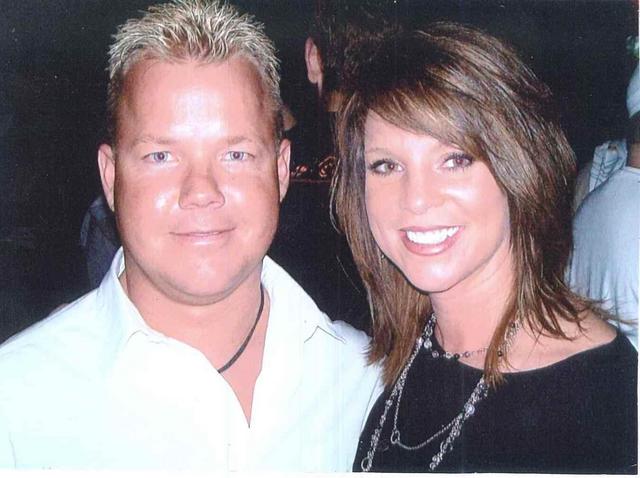 This week a year ago, from July 15 through July 22, 2017 is a tough one to remember with the tragic losses of two popular young business people in Coburg. The story from Lake Lanier shocked the community. Clicking on their names connects readers with links to 24 stories and numerous walking us back through that week of week of grief and sorrow.
---
For the complete story with the links, click to:
Anthony and Tammy Reece.
From ColumbiaMagazine.com(c)
The first, small measure of closure came today, Saturday, July 23, 2016, to a nightmare week which began with the news that a popular young Adair County couple had lost their lives in a terrible boating accident on Lake Lanier in Georgia where they'd gone with their friends from Mt. Washington, KY for a charity boat race.
The news on Friday, July 15, 2016 of the fears that the Anthony and Tammy Reece may have been killed in a boating accident was met with disbelief and hopes that it could somehow be a mistake or, if they were in an accident, that they somehow survived it, but the confirmation that it was true came in less than a 48 hour wait, one which seemed an eternity to those who still held out hope.
It was confirmed early Sunday, July 17, 2016. The bodies of both couples -- Tammy and Anthony Reece, along with those of their friends Arthur and Melissa McMahan from Mt. Washington, KY -- were found by divers using sonar equipment. The speed boat the two couples were in had reportedly hit a wake and overturned Friday afternoon on Lake Lanier in Hall County, Georgia.
The women's bodies were the first to be recovered Friday afternoon and early Saturday morning. The search was then put on hold during the day Saturday due to heavy lake event traffic, and early Sunday morning officials let word out that they'd found the two men's bodies also.
Through the week there were so many shared, unforgettable moments, culminating Saturday, July 23, 2016 with somber, sacred tributes at joint services and visitation held in the Adair County Middle School to hold the huge crowd of those who loved them, followed by the journey to the couple's final resting place in the supremely peaceful Cane Valley Cemetery, high on the hill near a wooded section of the burial grounds.
This is an umbrella story with links walking us back through the week of news and photos. It may help friends and family members wanting quick access to our local part of the greater story as well as in future genealogist research. Organization will be updated over the next few days.
Links follow in this story: Anthony and Tammy Reece.
This story was posted on 2017-07-19 15:56:01
Printable:
this page is now automatically formatted for printing.
Have comments or corrections for this story?
Use our
contact form
and let us know.