Sen. Max Wise: Legislative Update 24 Mar 2017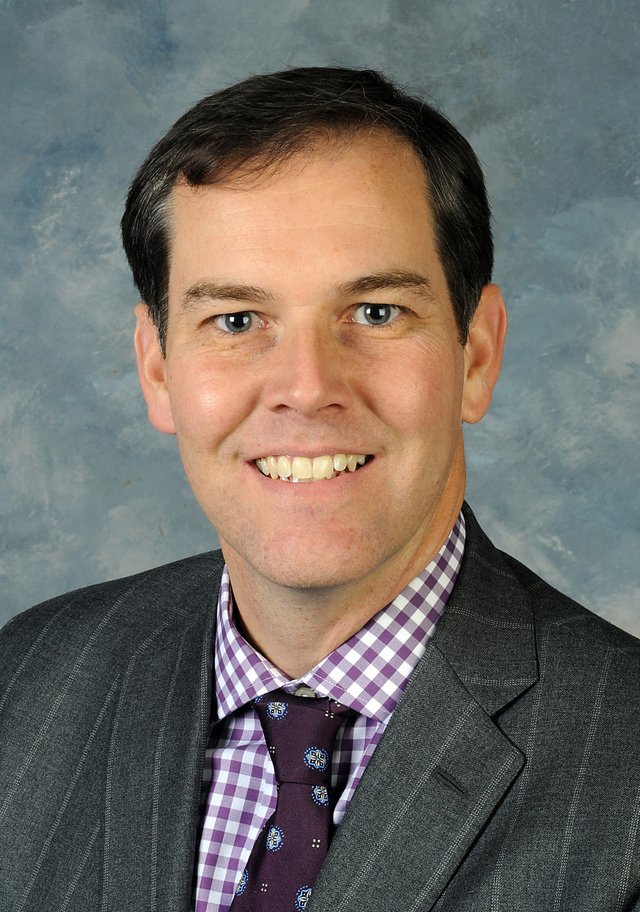 PERSONAL COMMENTARY: "The Truth About Charter Schools," in which Senator Wise gives his reasons for voting for a bill which he acknowledges has disappointed many . . . This is Part II in which he gives his views on how it would affect local public school districts.
---
Click on headline for complete report to the people
By State Senator Max Wise, (R-Campbellsville)
16th District: Adair, Clinton, Cumberland, McCreary, Russell, Taylor, and Wayne Counties
This week's update continues last week's narrative on charter schools by focusing on House Bill (HB) 471, which details the components of funding public charter schools in Kentucky. I hope this column helps alleviate the concerns posed by misleading information detailing how this legislation will "steal" or "siphon" money from our current public schools.
Necessary credit must also be given to our LRC educational policy analyst, Joe Burks, for his assistance. The good news is that HB 471 has been crafted to support, not burden, school district funding systems.
As stated in my previous charter school column for everyone to remember: First, as the authorizer, the LOCAL school board must APPROVE a charter school application and the charter's plans to use their funds to serve a school district's targeted population.
Second, based on projected enrollment, a school district typically sends its request for funding to the Kentucky Department of Education (KDE). They would include charter school enrollment figures as well. The plan for a Kentucky charter school would be for 75-100 children to enroll. I must once again note it is very unlikely that a rural Kentucky child would toss away his or her letterman's jacket or school colors to go to a charter school. Then, a "base" guarantee of funding is sent to a school district that includes adjustments for percentages of students who are at-risk, special education, limited English proficiency, home/hospital, plus transportation costs. The formula also requires local fair share by each school district based on their local taxable property.
The school district develops and uses an allocation model that promotes educational equalization, equity, and adequacy based on the needs of its schools and distributes allocations to each Site-Based Decision Making Council. For charters, our funding legislation allows the school district to receive state funds and to allocate a portion of the funds to a charter school board of directors in its district using the same allocation model the district would use if the school were one of its own. No siphoning away; funds follow the students wherever they are. In fact, the students, teachers, and other staff in the charter would still be from the community.
Third, before sending funds to the school, the school district is allowed to keep the following amounts:
Three percent of the allocation to the charter for administrative purposes
Amounts for transportation, capital outlay, debt service, and extra local tax raised that was matched by the state
In other words, a school district would continue to receive funds as it always has to serve its students, and a charter school would receive even less. Funding to a charter school would be forwarded by the district to the school as though the school were its own, minus three percent and other amounts as listed above. So the district would actually keep a percentage of the funds for students they were no longer serving. Regardless, the local school board would have oversight of the charter school's funding and implementation of its approved plans.
Finally, a school board could deny a charter application if the applicant did not adequately plan to serve a school district's targeted population. Although the applicant could appeal to the state board, it would be highly unlikely that the state board would overturn a local board's decision to use its funding to meet the needs of its underserved population. Once again, this clearly leaves the decision for a charter school to come into ANY Kentucky community up to the local school board to approve or deny a charter school request. By charters looking at local property taxes as a basis for choosing to locate, your urban areas or populations over say 70,000 people are the primary focus and target.
As stated before, I hope these columns have helped provide more necessary education and explanation on the charter school bill and why I voted the way that I did. I appreciate your taking the time to read this and for allowing me to serve as your State Senator in the 16th District.
If you have any questions or comments about these issues or any other public policy issue, please call me toll-free at 1-800-372-7181 or email me at Max.Wise@LRC.ky.gov. You can also review the Legislature's work online at www.lrc.ky.gov.
---
Note:
Senator Max Wise (R-Campbellsville) represents the 16th District which encompasses Adair, Clinton, Cumberland, McCreary, Russell, Taylor, and Wayne Counties. He is chairman of the Enrollment Committee and the Government Nonprofit Contracting Task Force; Vice Chair of the Education Committee; co-chair of the Government Contract Review Committee; as well as a member of the Appropriations and Revenue Committee; the Economic Development, Tourism and Labor Committee; the Health and Welfare Committee; and the Veterans, Military Affairs, and Public Protection Committee. He is the Chair of the Budget Review Subcommittee on Transportation and a member of the Budget Review Subcommittee on Economic Development and Tourism, Natural Resources and Environmental Protection. He is also a member of the Education and Assessment and Accountability Review Subcommittee, the Tourism Development Subcommittee.
This story was posted on 2017-03-25 07:11:46
Printable:
this page is now automatically formatted for printing.
Have comments or corrections for this story?
Use our
contact form
and let us know.