Joseph (Joe) Pickett, 88, Adair Co., KY/Green Co. KY native (1928-2016)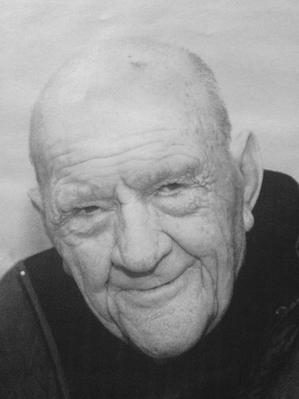 He was a member of a prominent Adair/Green County, KY, family. Joe lived a life of much love and great joy. Joe was a farmer, a fisherman, an artist, a French harp player, a story teller, car counter, bingo player and photographer, among many other gifts and talents. Joe was resident of Green County KY for most of his life. His burial in the Orr Cemetery on Bramlet Kemp Road, Green County KY, is very near his homeplace
---
Click on headline for complete obituary
Joseph "Joe" Pickett was born the 2nd day of June 1928 in Greensburg, KY and passed away on the 8th day of September 2016 in Columbia, KY.
A celebration of Joe's life will be held Monday, September 12, 2016 at 1pmCT, at Pickett's Chapel United Methodist Church, 3047 Portland Road, Columbia, KY, with Andrew Breeden and Rev. Rod Walley officiating. Burial will follow the service in the Orr Family Cemetery,on Bramlett-Kemp Road, Greensburg KY, very near Joe's Homeplace. Visitation on Sunday, September 11, 2016, after 5pmCT and on Monday from 6am-10amCT, at Grissom-Martin Funeral Home and after 11amCT at the church.
Joe lived most of his life on his family's farm in Green County, KY with his parents, Jim Willie and Eunice Pickett. After their passing, he lived with his brothers and sisters and his nephew and niece, Kenny and Tammy Pickett.
In 2001, Joe moved to the Nashville, TN to live with his nephew, Rodney Pickett, and his partner, Bryan Roberson. In Nashville, Joe was very involved at Fifty Forward's Adult Day Services at Second Presbyterian Church. The highlight of each week for Joe was Bingo, and he loved being with the many kids who visited the facility. When Second Presbyterian's historic building was destroyed by a tragic fire in 2003, Joe decided to paint flower pots and sell them to help raise money for the church. He raised over $500.00 and was awarded a beautiful plaque of honor from the church for his generosity. Bonnie Brink, director, and Angelia Knight, assistant, were his two best friends at Adult Day Services, which is called "The Center." While in Nashville, Joe also attended West End United Methodist Church and was a member of Sacred Journeys Sunday School class. He volunteered with Room In the Inn and enjoyed talking to the guests.
In 2014, Joe moved back to Columbia, KY and was a resident at Summit Manor until his death.
Joe was preceded in death by his parents, Jim Willie and Eunice Pickett, brothers, Harvey, Ellis, Lester, Boyce, Colby & Foster Pickett; and sister, Ann Lizzie Austin.
Joe is survived by his sister, Ruth Pickett Moore, and brother, Frank Pickett, and several nephews and nieces.
Send condolences to the family of Joseph "Joe" Pickett
Grissom-Martin Funeral Home
, 200 Campbellsville Street, Columbia, KY, in charge of arrangements.
This story was posted on 2016-09-10 23:54:18
Printable:
this page is now automatically formatted for printing.
Have comments or corrections for this story?
Use our
contact form
and let us know.