Connie Butler Coleman, 71, Edmonton, KY (1944-2016)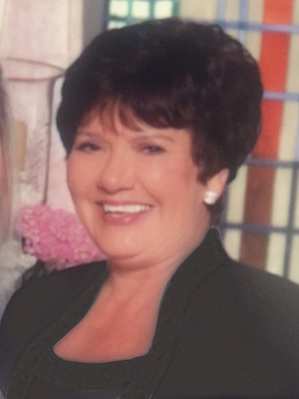 'Connie was reunited in death with her husband, Jim Coleman, and her father, Cortez Butler, where no doubt she is being her fabulous self, dressed immaculately, nails looking great, wearing a delicious perfume, and celebrating with a good novel, dark chocolate covered cherries, and a cold bottle of Coke'
---
Click on headline for complete obituary
Connie Butler Coleman, 71, passed away peacefully on Saturday, July 23, 2016 with her family by her side.
The funeral service for Connie Butler Coleman held 1pmCT, Tuesday July 26, 2016, at Butler Funeral Home, 201 East Street, Edmonton, KY, with burial in the Edmonton Cemetery. Visitation will be 4pm-8pmCT, Monday, July 25, 2016, and after 9amCT, Tuesday at the funeral home.
She was born August 19, 1944, in Glasgow, KY.
In 1957, just before her 8th grade year, her father's coaching career took him to Metcalfe County High School and the family moved from Marrowbone to Edmonton.
The daughter of a coach and an avid basketball fan, it is no surprise that, once she began high school, Connie made the decision to become a cheerleader. After graduating from Metcalfe County High School in '62, Connie took her pom-poms to Kentucky Wesleyan College. She loved her time at Kentucky Wesleyan as a cheerleader and an active Kappa Delta sister. Connie served as President of her sorority and was named as the Wesleyan Rose.
Finishing her education, Connie carried her success as a cheerleader into the classroom and into her marriage. Shortly after Connie began her career as a teacher, she married her high school sweetheart, Jim Coleman, and they had three daughters. In being a wife and mother, Connie realized her greatest successes as a cheerleader. As her girls can attest, many pep rallies were held in the family room at home, with their mom acting as head cheerleader.
Connie supported her community and cherished her friendships. Lunch dates and day trips with her girlfriends were some of her favorite activities, and she always looked forward to reunions with her sorority sisters. She served on the Board of Directors for the Metcalfe County Public Library and Metcalfe Healthcare Center. She also served as a member of the Metcalfe County Board of Education and was active in the Edmonton United Methodist Church.
Most of all, Connie loved her family and her family loved her. She spent countless hours cheering on her girls at basketball games and cheerleading competitions. She taught her children the importance of relationships by prioritizing lunch with family on Sundays and making sure everyone made time for the annual beach trip. She managed the heated competition of March Madness brackets and selflessly loved to provide a magical Christmas. Later in life, she was thrilled to take on the role of grandmother and was the best "CeCe" her grandsons could ask for.
Connie was reunited in death with her husband, Jim Coleman, and her father, Cortez Butler, where no doubt she is being her fabulous self, dressed immaculately, nails looking great, wearing a delicious perfume, and celebrating with a good novel, dark chocolate covered cherries, and a cold bottle of Coke.
She is survived by "the Girls", Heather Coleman of Lexington, Holly Coleman, and Heidi Coleman; her mother, Ruth Butler; her brother, Tez Butler; and her two grandsons, Coleman and Cabot Boling all of Edmonton, KY
This story was posted on 2016-07-25 11:30:34
Printable:
this page is now automatically formatted for printing.
Have comments or corrections for this story?
Use our
contact form
and let us know.