D. Rochelle Walls comments on Dirigo article of 19 Mar 2006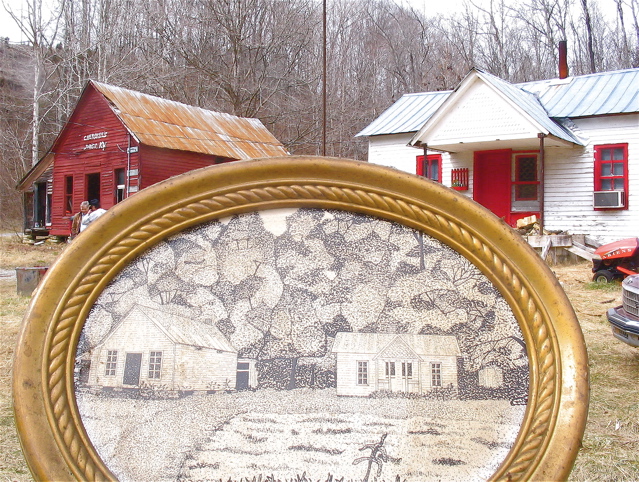 Sends interesting tie between Columbia, KY; and Effingham, Henry County, IL, founded by writer's ancester Henry Loy, a first cousin of Martin Luther Loy. Suggests Suggests badly needed edits in 10 year old article.
---
Comments re article 13543 DIRIGO KY An Adair County village has mysterious almost mythical aura
By D Rochelle Walls
Distant cousin Minerva (Loy) Smith lived there in 1945. I'd never heard of Dirigo before, so I'm glad Google search came up with your 2006 article so I could learn about it.
As it's been 10 years, I'm surprised you've not corrected Arkansas' state abbreviation. Arkansas is "AR," not "AK." "AK\" is abbreviation for Alaska. AP style used in newspapers and publications would have used "Ark." in place of a two letter abbreviation. AND in paragraph "Dirigo was a thriving community until shortly after WWII" there's an "it's" that should be a possessive "its." Please forgive nit-picking :-P but yes, years ago I worked as temp newspaper editor and for a time was in magazine publishing industry here in California! During a 1996 visit to my birth state (born in Northern KY) I visited Adair County, where nearly everyone is some kin to me.
In 1830s, while Martin Luther Loy began pioneering Adair County, KY, his first cousin John Henry Loy (my ancestor) pioneered Effingham County, IL, where he raised a family as large as Martin did. I'm related to about everyone there, too!
- Rochelle
P.S. - Curious, are you related to Sim Waggener who married Martin Luther Loy's daughter Elizabeth? Sim and Elizabeth went on to KS and MO, no descendants I know of returning to KY; but he likely had siblings who stayed in Adair County.
- D Rochelle Walls
Thank's Rochelle Walls
- The changes you suggested in the article are, indeed, badly needed, and have now been made. Doubtless, over the next 10 years other corrections my be needed. Incidentally, we use a modified Google style abbreviation - Postal two letter for all states except four-letter ones, which are spelled out. I'll needed to get genealogical information on the Sim Waggener-Elizabeth Loy connection, if any. Hope you make a long overdue return trip to Adair County.
This story was posted on 2016-04-11 02:52:35
Printable:
this page is now automatically formatted for printing.
Have comments or corrections for this story?
Use our
contact form
and let us know.