James Claude Miller: The man who built Miller-Spickard house
The Miller family has provided many distinguished leaders to South Central Kentucky. In this article, Jim recalls, in this capsule, man about the life of James Claude Miller, who "was an architect, consulting engineer and general contractor for a great number of structures," and was the designer and contractor for an Adair County's architectural icon, the Miller-Spickard House at Crocus.
---
JIM: As today, improved transportation was issue 100 years ago
By JIM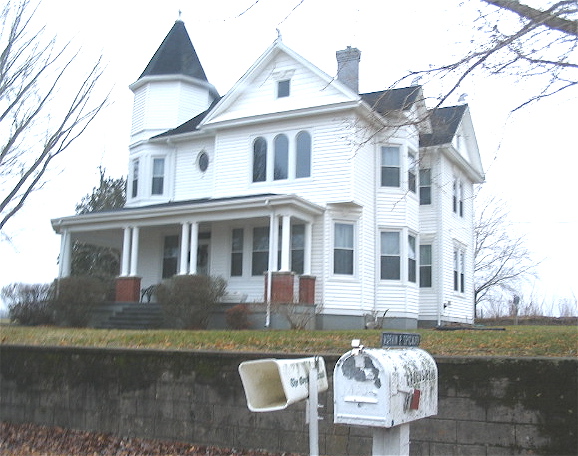 The Miller-Spickard house at Crocus was built 105 years ago as a residence for the Bryan Sims (B.S.) Miller family. The newsletter from that community in the June 14, 1911
News
mentioned that Mr. Miller "has rolled aside his old dwelling, and is replacing it with a new one, which will be the nicest building in town."
Some three months later, the Crocus correspondent commented, "Mr. B.S. Miller's residence is nearing completion. When completed this will be the most modern and elegant country residence in this part of the state, and the character of work being done speaks well for the designer and constructor, Mr. Claude Miller."
Claude was the son of B.S. Miller's older half-brother, Dr. James Otha Miller. According to his obituary, Claude "was an architect, consulting engineer and general contractor for a great number of structures." He served as general contractor for at least four buildings in Columbia: the First Baptist Church (the one that burned in the late 1920s) and the Bank of Columbia building (to replace the one that burned in 1921) as well as the boys' dormitory and the gymnasium on the campus of the Lindsey Wilson Training School.
The foundation work of the church started in the summer of 1913. In mid-November, an article about the corner-stone laying to be held shortly thereafter, the
News
stated, "We have a contractor, Mr. J.C. Miller, who is painstaking in his efforts to give full measure as required by the architect. He and the [church building] committee are in perfect accord and desirous of an early completion as possible."
Two weeks later, the paper remarked of the Baptist edifice, "When completed it will be the finest and most costly church building in this part of the State."
Mr. Miller commenced work on the boys' dormitory at Lindsey Wilson in 1914, the Bank of Columbia Building in the spring of 1922, and the LWTS gymnasium later that year.
A great deal more about James Claude Miller's myriad accomplishments may be viewed here
James Claude Miller
.
This story was posted on 2016-04-10 10:42:28
Printable:
this page is now automatically formatted for printing.
Have comments or corrections for this story?
Use our
contact form
and let us know.