Ransom Wilder Elmore, Casey Co., KY (31 Jan - 10 Feb 2016)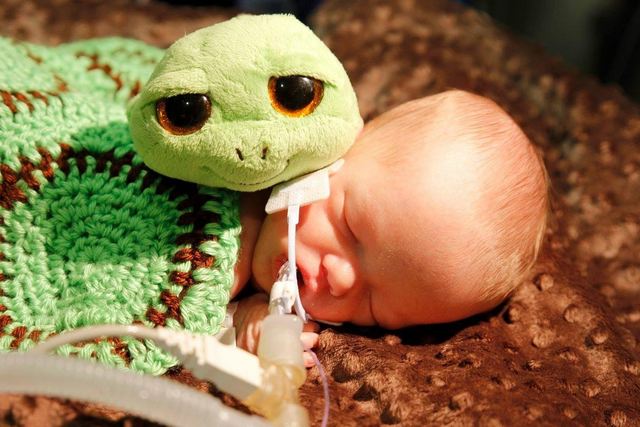 Ransom's legacy will live on as he touched the lives of many throughout the world. He became the youngest organ donor candidate ever from UK Medical Center. 'Just as the Son of Man did not come to be served, but to serve, and to give his life as a RANSOM for many.' - Matthew 20:28
---
Click on headline for complete obituary
Ransom Wilder Elmore, 10 days young, passed away at 10:43PM on Wednesday, February 10, 2016, surrounded by his family at the UK Medical Center, Lexington, KY.
A memorial service will be held at 4pmCT/5pmET, on Saturday, February 13, 2016, at Liberty United Methodist Church, 108 Hustonville Street, Liberty, KY 42539, with Bro. Eric Hughes officiating. There will be a time of visitation from 12pmCT/1pmET-4pmCT/5pmET, Saturday at the Church.

Ransom Wilder Elmore, 10 days, Casey Co., KY (31 Jan 2016 - 10 Feb 2016)
Ransom was born January 31, 2016, in Stanford, KY and was the son of Ronnie Joe and Cassy Clements Elmore of Liberty, KY. He died Wednesday, February 10, 2016 at the age of 10 days.
He is survived by the following:
His big brothers: Tristan and Briar Elmore, both of Liberty, KY


Maternal great-grandparents: Marvin and Jane Douglas of Kings Mountain, KY


Maternal grandmother: Debbie Clements of Liberty, KY


And paternal grandmother: Patsy Elmore of Liberty, KY
Ransom was preceded in death by his paternal grandfather, Bobby Joe Elmore.
The family would like to take this opportunity to thank everyone for their overwhelming support, phone calls, texts, visits, and prayers over the last several days. They also want to especially thank the caring staff at UK Medical Center, who went above and beyond in their love, compassion and care for Ransom and the family.
Ransom's legacy will live on as he touched the lives of many throughout the world. He became the youngest organ donor candidate ever from UK Medical Center. "Just as the Son of Man did not come to be served, but to serve, and to give his life as a RANSOM for many." Matthew 20:28
In lieu of flowers, memorials in memory of Ransom Wilder Elmore may be sent to The "Handsome" Ransom Elmore Fund, c/o Kentucky Children's Hospital, Office of Development, PO Box 34184, Lexington, KY 40588.
Funeral arrangements entrusted to
McKinney-Brown Funeral Home
, 752 Campbellsville Street, Liberty, KY.
Send condolences to the Ransom Wilder Elmore
This story was posted on 2016-02-11 16:22:10
Printable:
this page is now automatically formatted for printing.
Have comments or corrections for this story?
Use our
contact form
and let us know.