Kenneth Owen Rush, 51, Adair Co. native (1964-2016)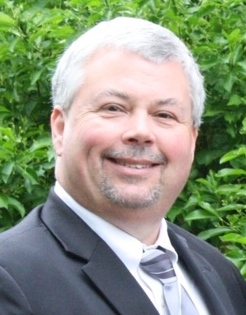 Joyce Owen Twyman (ACHS 1958) writes: Ken opened the Walmart in Adair County, KY, and always considered Columbia part of his home due to his grandparents (Mr. and Mrs. Roy Owen) and me being from there. I have lost a wonderful loving son and my heart breaks.
---
Click on headline for complete story
See also: (
Columbia welcomes new Walmart Supercenter (2008)
)
Kenneth Owen Rush, 51, passed away on February 9, 2016, in Bowling Green, Kentucky. He had a super smile. He was warm and inviting to all, but ready and willing to tell you the truth. He loved sports and traveling. He was a family man who loved talking about his children. He was a loyal friend. "Kenny" will be missed.
Ken's funeral service will be held at 10amCT, Saturday, February 13, 2016, at J.C. Kirby & Son Lovers Lane Chapel, 820 Lovers Lane, Bowling Green, Kentucky, 42103. Visitation will be at this same location from 11amCT, until 8pmCT, Friday, February 12, 2016. An additional visitation will be held Saturday morning from 8amCT until 10amCT prior to Ken's service.
Native of Columbia, KY
Born on July 12, 1964, in Columbia, Kentucky, Ken spent his youth in Elizabethtown, Kentucky. He was a two-sport athlete at Elizabethtown High School, playing a key role on the football and baseball teams, and was voted "friendliest" by his classmates. Ken then attended Western Kentucky University in Bowling Green, Kentucky, where he was a member of the Sigma Nu fraternity and graduated with a Bachelors degree in business management and economics.
Following college, Ken embarked on a 30-year career with Wal-Mart. In his formative years with the company, Ken learned the "Wal-Mart way" by serving in a variety of management positions in stores located in Kentucky, Ohio, Pennsylvania, and Indiana, as well as a stint at the corporate headquarters in Bentonville, Arkansas. In Bentonville, Ken had the opportunity to work with senior executives of the company, including legendary founder, Sam Walton. With his native Kentucky always near and dear to his heart, Ken made his way back to Bowling Green in 1996, rising to the position of district manager overseeing multiple Wal-Mart supercenters in central Kentucky.
Outside of work, Ken was devoted to Melissa, his wife of twenty-five years, and their children, Leigh Ann and Owen. Ken and Melissa loved to travel, making frequent visits to favorite cites Chicago, New York, and particularly New Orleans. Ken maintained his loyalty to the Cincinnati Reds his entire life and became a regular at Tennessee Titans football games. And he enjoyed his "guys" trips, which typically involved some combination of watching sports, playing golf, drinking bourbon, and trying to win a few dollars at the casino.
Ken was preceded in death by his father, Kenneth Thomas Rush. He is survived by his wife of twenty-five years, Melissa Collins Rush, his children, Leigh Ann Rush and Kenneth Owen Rush, Jr., his parents, Joyce Rush Twyman and William G. Twyman, his sisters Tanya Lyn Deneen (Matt) and Kelly Twyman Cruze (Dewey), his brother William Kory Twyman (Christy), and many beloved nieces and nephews.
This story was posted on 2016-02-11 06:14:40
Printable:
this page is now automatically formatted for printing.
Have comments or corrections for this story?
Use our
contact form
and let us know.