Card of Thanks: From the family of Charles Fudge (1939-2014)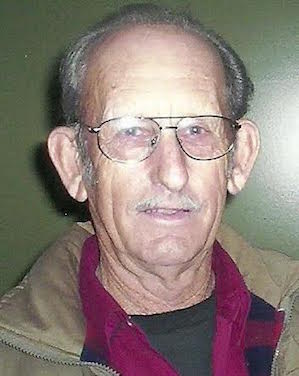 IN HONOR AND LOVING MEMORY OF CHARLES E. FUDGE
(
Charles Fudge, 75, Breeding, KY (1939-2014)
)
A lot can happen in the span of just one year. Itís a time that can be broken down into 12 months, 52 weeks, 365 days, 8,760 hours, 525,938 minutes or a total of 31,556,926 seconds. Youíve been gone for that long now, Charles. We have loved, missed and remembered you with fondness every second of that time. There hasnít been a moment where we havenít thought of you with Love, Honor and Respect. You are so dearly missed.
The Bible tells us that every man has a body that houses a soul but you are the only person I have ever known who was a soul wrapped in the most kind, loving and respectful man who ever resided here in Adair County.
Although we know that you have been in the presence of the LORD for the past year, we miss you none-the-less. We are happy knowing that you are in the arms of Jesus Christ but know that we look forward to being with you again.
Love,
- Your wife, Louise
- Your son, Danny
- Your Daughter-in-law, Melissa
- Your Grandsons, Benton and Carley
- Their wives, Ashton and Rachel
- Your Great Granddaughter, Faith
- The man who always thought of you as a father, John Nesbitt
- And the woman who also loves and misses you, Denyce Robb
--Louise Fudge
SPONSORED
This story was posted on 2015-12-16 09:03:28
Printable:
this page is now automatically formatted for printing.
Have comments or corrections for this story?
Use our
contact form
and let us know.