Matt Bevin names Dakota Meyer Inaugural Parade Grand Marshal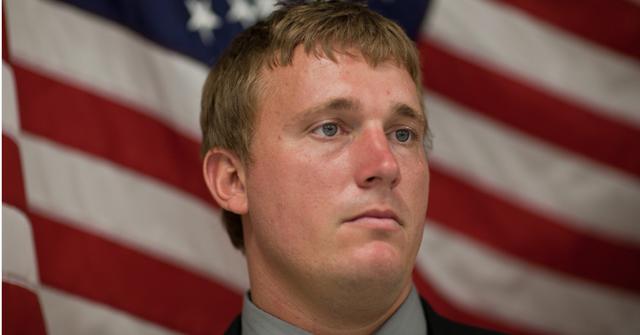 Adair County Medal of Honor Recipient Dakota Meyer is from the Clay Ridge area of the county. Gov.-Elect Matt Bevin announces Kelly Knight & Joe Craft will serve as Inaugural Committee Co-Chairs
---
Click on headline for complete story with Inaugural Schedule
Photo by Sgt. Sneden; Official U.S. Marine Corps Site
---
By Jessica Ditto
News from the Gov.-Elect Matt Bevin Transition Team
FRANKFORT, KY (Fri 13 Nov 2015 - Governor-Elect Matt Bevin today announced that Medal of Honor Recipient Sergeant Dakota Meyer will serve as Grand Marshal of the Inaugural Parade, to be held December 8, 2015, during day-long inauguration events.
In 2011, Meyer - a native of Columbia, KY - became the third living recipient of the Medal of Honor -the highest military decoration awarded by the United States Government. He is only the third living recipient of the award since Vietnam, and the first living U.S. Marine in 41 years to be so honored.
"It is truly an honor to have Medal of Honor recipient Sergeant Dakota Meyer to serve as our Grand Marshal," said Governor-Elect Bevin. "We want military veterans and others in uniform to be central figures at this inauguration. This will be a day of celebration and of honoring those who serve the Commonwealth."
Governor-Elect Bevin also announced that the Honorable Kelly Knight and Joe Craft will serve as chairs of the Inaugural Committee.
"The inauguration is an historic tradition that unites us in our bright hopes for the future," said Governor-Elect Bevin. "I want to thank Kelly and Joe for their commitment to our Commonwealth. As co-chairs of the Inaugural Committee, they are planning an inauguration that will make us all proud to be Kentuckians."
"The Inauguration is an exciting time. Joe and I are Kentucky natives and are proud to do our part as we celebrate the beginning of what we believe will be a very successful term for Governor Bevin and for the Commonwealth," said Kelly Knight. "We are grateful for the members of the committee and all the other volunteers who have worked so tirelessly to bring this wonderful event to life."
Inaugural events will begin at 10:30amCT/11:30pmET, on December 7, 2015, with the traditional private swearing in ceremony in the Capitol Rotunda. Inauguration day events begin with an inaugural family worship service at 7:15amCT/8:15amET, at Buck Run Baptist Church. Due to limited seating, the service will be streamed live online. The parade is scheduled to begin at 9amCT/10amET. Public events will conclude with the Frankfort Welcome Reception and Bluegrass Festival.
The Inauguration is pulled off in five short weeks by the hard work of dozens of volunteers and hosts. The Inaugural Committee is responsible for raising funds to pay for inauguration events.
The Bevin-Hampton Inaugural Headquarters is located at 101 E. Third Street in Frankfort. The phone number is 502-227-0880.
This story was posted on 2015-11-13 12:37:42
Printable:
this page is now automatically formatted for printing.
Have comments or corrections for this story?
Use our
contact form
and let us know.