Jimmie A. Wooley, 75, Taylor County KY (1939-2015)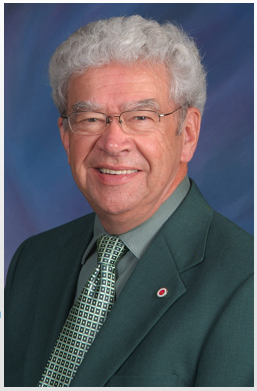 He was a native of Campbellsville, KY, and a resident of the city at the time of his death. He was the son of the late William Sherman and Grace Childers Wooley. His wife of 59 years, Tina Whitehead Wooley, survives. He lived a storied career in broadcasting and is recognized as a giant in the history Kentucky radio.
---
Click on headline for complete obituary
Jimmie A. Wooley, age 75 of Campbellsville, KY passed away Saturday, August 29, 2015 at Vanderbilt University Medical Center in Nashville, TN. Funeral services were held at Trent-Dowell Funeral Home, 308 S. Hardin Street, Hardinsburg, KY, on Wednesday, September 2, 2015 with Rev. Al Hardy and Rev. Harry Dooley officiating. Burial is in the Ivy Hill Cemetery.
Jim began his long career in broadcasting at the age of 10 with WTCO in Campbellsville and became an employee of the company at age 14.
Jimmie A. Wooley, 75, Taylor County KY (1939-2015)
He was born in Campbellsville, KY on November 4, 1939. He was the son of the late William Sherman and Grace Childers Wooley. He died Saturday, August 29, 2015, in Nashville, Davidson County, TN at the age of 75 years, nine months, and 25 days.
Over a span of 65 years, he shared his talents, his time and his voice with many people at the following stations and towns: WKCT in Bowling Green, KY; WHIC in Hardinsburg, KY which went on air July 6, 1968, he was co-founder and eventually co-owner; WNVI which changed its call letters to WKRP in Indiana; WMTL in Leitchfield, KY; and finally back to his "home" of Hardinsburg, KY as co-owner of WXBC with Jo Ann Keenan which went on air August 15, 1992.
Jim was "the voice of Breckinridge County" and kept us up to date with community and world happenings, the weather and school closings which made him a fan with many students in the county. In earlier days, he and Jo Ann broadcast live from Rough River State Park Lodge a show called "Polynesian Kentucky" which made us all feel that we were on a tropical island.
He was a member of Hardinsburg United Methodist Church and many civic organizations including: The Optimist Club in Bowling Green, KY, a Rotarian with the Hardinsburg and Leitchfield clubs and Breckinridge and Grayson County Chamber of Commerce.
After Jim's retirement from WXBC, he and his wife Tina returned to Campbellsville and he began working at Campbellsville University broadcasting TV and radio. Believing that he needed to retire once again, he left the school in 2013. This retirement was short lived as he became the light and sound engineer for Lincoln Jamboree until May 2015, at which time he decided to "put things on hold" due to an illness.
As busy as Jim was, he found time for one of his favorite hobbies: traveling in his motorcoach. He and Tina were members of the American Motorcoach Association and became the 250,000th member.
He was preceded in death by his daughter: Cindy Wooley Brown 11-10-1980, his brother William Sherman Wooley, Jr. and his sister Ruby Davis.
Jim is survived by his wife of 59 years, Tina Whitehead Wooley of Campbellsville, KY and the following:
Daughter: Patty West and her husband Ray of Brentwood, TN


Sister: Lucille Poe of Campbellsville, KY


Seven grandchildren and eight great grandchildren: Sheree Nelson, her husband Mark and their children: Logan, Danielle, Alex, Samantha and Ian Jessica Seeberger, her husband Steven and their children: J T, Luci and Abbi Scott Lynch, Candace Dulabh, her husband Amit and their son Remin Grey who is due to arrive in September; Paige Brown, Jackson Brown, Sara Beth Lynch
Memorial contributions are suggested to the Hardinsburg United Methodist Church Building Fund.
Obituary information courtesy the funeral home,
Trent-Dowell Funeral Home
This story was posted on 2015-09-03 22:26:24
Printable:
this page is now automatically formatted for printing.
Have comments or corrections for this story?
Use our
contact form
and let us know.