Remembering Bobbie Coomer: What was God thinking?
A cousin reminisces, only partially consoled knowing her beloved cousin is in Heaven, and knowing there has been a reunion and seeing Bobbie say, "Well Granny, I'm here!"
---
---
Photo: Bobbie J. Coomer (1947-2015)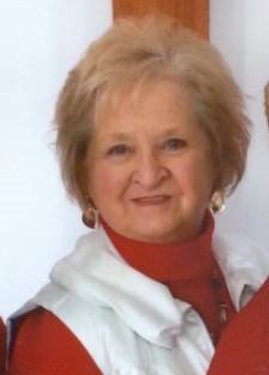 By Von Price
What was God thinking when he took such a wonderful Christian woman from us?
This is what I am feeling since my dear sweet cousin Bobbie Coomer was taken from us. She was a person who lived and was always thinking about how she loved God. You see, there are people who say and act like they are Christians part of their life. Bobbie was a Christian 25/7 of her life.
We grew up being around each other. Her grandmother was my Dads sister. And one thing for certain that she a woman who loved God!
Bobbie and her sister Brenda were so close. It was like they were twins. You saw one the other was there also.
I had another Aunt Cora Geshwin and I used to have to stay with her because she was afraid to be by her self. Bobbie and Brenda and I use to laugh about it when we were kids.
The thing I hated so much about staying with Aunt Cora was that I was the only one that had to do it. Bobbie use to tell me, "It's only one night!"
I remember when she and Russell started dating in high school.
I was so proud, because she could not have found anyone any better than Russell Coomer. They were blessed to have a wonderful son like Mark. Just about two weeks ago she posted on FB a picture of her grandson Noah graduating and I commented about what a handsome young man he was and she said, "Oh yes, and we are so proud of him."
She loved being a Granny just like her grandmother. She certainly was a carbon copy of her grandmother. Funny: A great cook, loving grandmother, a wonderful Wife, Terrific Mother, Sister, Aunt and My very Dear, kind and sweet Cousin.
I loved her very much. My heart is very sad for the Family and I am also very sad to know that she has been taken from us.
My last thought is that I know where she is. She is in Heaven with her Mom and Grandmother and I can see her saying, "Well Granny, I'm here!"
May God give Russell and all of the family Peace and they know she is in a better place.
We never know how long we have. So hold everyone who is dear to you very close and tell them how much you Love them.
It may be the last chance you have to show how much they mean to you and how much you would miss them.
Sending lots of hugs to all of you.
-Von Price
Englewood, Florida,
This story was posted on 2015-05-30 06:08:38
Printable:
this page is now automatically formatted for printing.
Have comments or corrections for this story?
Use our
contact form
and let us know.