Terry Winford Goff, 74, Green County, KY (1940-2015)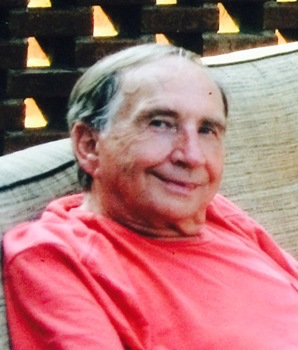 He was a native of Green County and a member of a highly regarded local family. Terry was a well-known entrepreneur whose business endeavors included the automotive industry, the coal industry, and numerous retail establishments such as Trailer City USA, a Winnebago dealership, and coal mines in eastern and western Kentucky. His greatest successes centered in the oil industry. He drilled oil wells in a number of states in this region. He later established an oil and gas servicing company known as Goff & Melton. He participated in the original oil boom of Green County in the early 1960's and continued in the oil industry throughout his life. In describing Mr. Goff, one said, 'What hasn't he done?'
---
Click on headline or photo for complete obituary
Terry Winford Goff , age 74 of Bowling Green, KY, a native of Green County, passed away May 2, 2015.
Memorial visitation for Terry Winford Goff was at Cowherd & Parrott Funeral Home in Greensburg on Wednesday, May 6 , from 9am-1pmCT. The immediate family facilitated entombment at Campbellsville Memorial Gardens, 700 Old US 68, Campbellsville, KY.

Terry Winford Goff, Green County, KY (1940-2015)
Terry was the son of Terry Leslie, known as T.L., and Alice Vaughn Goff of Greensburg, Green County, KY. He was born June 20, 2015. He died Saturday, May 2, 2015, in Bowling Green, Warren County, KY, at the age of 74 years, 10 months, and 12 days.
He is survived by the following:
His children: son Clint and wife Kelly Goff of Bowling Green, KY; son Kevin & wife Mariana Goff of Bowling Green; and daughter Olivia Goff of Bowling Green


Two grandchildren: Wynn Goff and Max Goff, the sons of Kevin & Mariana.
Terry was preceded in death by his brother, Kennith Goff. Survived by Kennith's wife, Opal Goff, and their children and families: Edward R. Goff of Greensburg, Kentucky, and Valerie Thomason of Cincinnati, Ohio.
Terry was a well-known entrepreneur whose business endeavors included the automotive industry, the coal industry, and numerous retail establishments such as Trailer City USA, a Winnebago dealership, and coal mines in eastern and western Kentucky.
His greatest successes centered in the oil industry. He drilled oil wells in a number of states in this region. He later established an oil and gas servicing company known as Goff & Melton. He participated in the original oil boom of Green County in the early 60's and continued in the oil industry throughout his life. In describing Mr. Goff, one said, "What hasn't he done?"
Send a condolence to the family of Terry Winford Goff
Cowherd & Parrott Funeral Home
, 206 S Main Street, Greensburg, KY.
This story was posted on 2015-05-06 16:47:39
Printable:
this page is now automatically formatted for printing.
Have comments or corrections for this story?
Use our
contact form
and let us know.