Critique: Loves Judy Corbin photo, Russell Co. Corncrib
A photo of a log crib in Russell Co., KY, by Ebenezer, Green County, KY photographer Judy Corbin kindles warm memories for woman 300 miles away
---
Click on headline for story, thumbnail, link to photo
By Cistinna Cathcart
I love this picture it is so weird to see my grandparents farm on the internet and I live three hundred miles away. I have so many memories of this farm and I am only 28 I wish I could have seen it when it was a full running working farm. My favorite place to visit on this farm is the tobacco barn.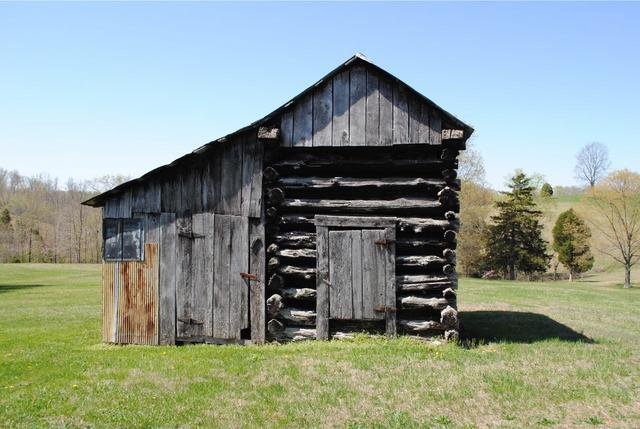 I find things in there from when I was a little girl and things from when my mom was little.
It's amazing both these building still stand through all the years, the storms and anything else that could have torn them down.
I am sure this will be marked as a historical landmark. I love it glad you wrote about it.
- Cistinna Cathcart
Click for full size photo:
Comments re photo 34550 Scenic Russell Co KY Old log corncrib
photo by Judy Corbin, 2010-04-11-
This story was posted on 2012-03-19 09:37:35
Printable:
this page is now automatically formatted for printing.
Have comments or corrections for this story?
Use our
contact form
and let us know.