Today, FRIDAY with CM, January 29, 2012
Welcome to Columbia/Adair Co., KY - and ColumbiaMagazine.com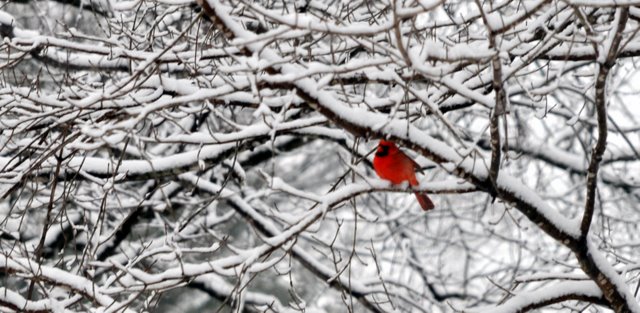 Welcome to ColumbiaMagazine.com
Postings 24/7/365 from Columbia, KY.
Whether you are visiting CM right now from Burton Ridge, Basil, Bakerton CA or KY, Brussels, Brazil or Ulan Bator, you're visiting bird and animal lover central. Pets, indoor, outdoor and wild are appreciated and personalized, with Cardinals named *Elvis (photo from one year ago, January 27, 2011), Fat Bird or our Official GBBC Bird Count royalty, Count Cardinal. Whether you're a resident or a vicarious Adair Countian, or plan visit Adair County for the Great Backyard Bird Count, February 17-21, 2012, we hope you'll be with us in spirit, if you can't be here in person.
*Elvis the Cardinal feasts like The King, but only on Adair County Wild Bird Seed, not on Cheeseburgers
Our phone number for advertising, is
270-250-2730
. Or reach us with any
Contact/Submit
button.
Haiku by Robert Stone for January 27, 2012:
Darkness has no might,
adding tiniest of sparks
diminishes it.
--Robert Stone, Friday, 27 January 2012.
-1000 haiku countdown to Chambers Stevens' 50th birthday, Day 136, in progress
This story was posted on 2012-01-27 03:50:19
Printable:
this page is now automatically formatted for printing.
Have comments or corrections for this story?
Use our
contact form
and let us know.