Today, TUESDAY with CM, January 17, 2012
Welcome to Columbia/Adair Co., KY & the Village of Hardscratch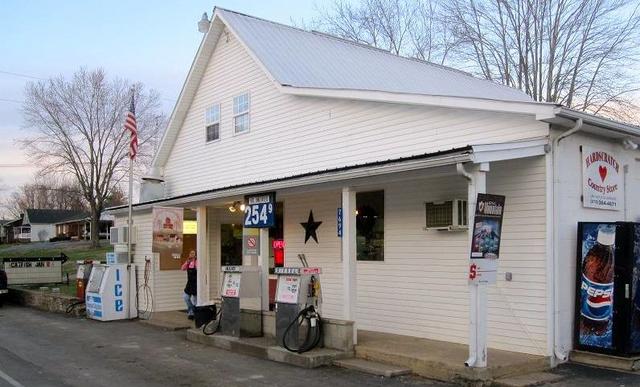 photo from by CM

Welcome to ColumbiaMagazine.com
Whether you're watching CM from around the world from Hanoi, Hapsburg, Harrisburg, Harrodsburg, Hardscratch, or from Glens Fork, Greensburg, Greenville and Glasgow we want you to know about one of the many delightful, friendly and thriving
Villages of Adair County, KY
, where communities are not only appreciated, they are pampered, preserved, protected and adored. The storied Village of Hardscratch, officially Glens Fork or Glensfork, also goes by the name Glenville. They enjoy "The Simple Life," in Hardscratch. The photo is of
Hardscratch General Store
, 7289 Hwy 55 South Road, Columbia, KY, Col. Jake, Vickie, and Mr. Ken Hill manage the place. We recommend a visit.
Haiku by Robert Stone for January 17, 2012:
Wind ripples water,
seen effect of unseen cause,
movement between lulls.
--Robert Stone, Tuesday, 17 January 2012.
-1000 haiku countdown to Chambers Stevens' 50th birthday, Day 126, in progress
---
Count Downs
:
31 Days to the Great Backyard Bird Count. February 17-20, 2012.
34 days to Next Federal Holiday, Washington's Birthday, February 20, 2012
Front page sales and events Countdowns available for up to 7 days prior to event. Call 270-250-2730 to book space. It's as easy as buying a cup of coffee. -CM
---
Beta Google Search to search CM
:Try it and let us know how you like it. Search all the archives of ColumbiaMagazine.com using Google's advanced search tools:
Search ColumbiaMagazine.com with Google Search
Click Readmore for the Quick Index for Columns, Albums and Must Read Stories PLUS Quick links to Schedules
SUNDAY with CM - Jan. 15, 2011 Columns, Special Stories, Special Albums Index
for your favorite writers + important news stories, features, and Must Read recent stories on CM.
The story of Smokey (Smokie)
Adair County Schools Athletics Schedules
This story was posted on 2012-01-17 00:10:19
Printable:
this page is now automatically formatted for printing.
Have comments or corrections for this story?
Use our
contact form
and let us know.