Kentucky Color in Poetry: AMIDST the TREES
Click on headline to read all of poem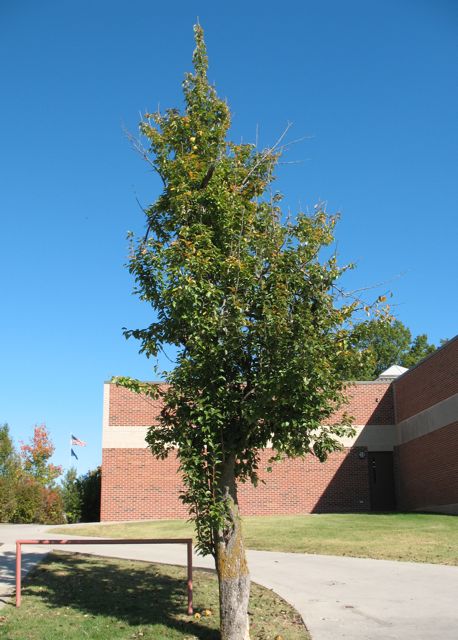 AMIDST THE TREES
By Billy Joe Fudge
I heard a tree who was standing by the street;
He called to me and said, "Please have a seat.
Now just sit and listen to what I have to say
For I'm sick and hurt and could die any day."
"Oh, I know you're tired of hearing people gripe,
And you probably want me to go fly a kite.
I would, too, if I could pull up roots and move,
But I can't and I really have the blues."

"I love to clean the air and shade the arid soil,
But what you've done to me makes my blood boil.
You've broken my bark and cut off my crown.
You've built sidewalks and roads all around."

"You've cut and slashed and made me look like a clown.
You've changed my world and cut my friends down.
You've polluted the air that I need to live.
You've taken about everything, I have to give."

Well, my mind was blown and I was quite relieved
When this old street tree stopped to breathe.
By this point I was feeling really low,
And I tried to explain that I didn't know-

He understood though he could not reply.
I believe he forgave me as he began to cry.
My guilt was softened but his problems were not
And I wanted to help him, to help him a lot.

Then he motioned for me to come near
And with great effort whispered in my ear.
He said, "Friend, I know for me it's too late,
The reason I speak is for the future's sake."

"Tell everyone we love working for men,
And to not help us is a great sin.
Help my children so they won't be like me
Then when they're old, they'll be healthy trees."

After a short while with leaves on the ground,
That old street tree's soul left our town.
We replaced him amidst much remorse,
But things will never be the same of course.

They say you can't miss things until they've gone.
And it really rings true in this street tree's song
For now we all know that come next spring,
He won't be here to help us sing-

That melody of beauty, love and green;
Of earth, sky, and all in between.
Oh, how he could sing and play the wind
And paint the canvas, come summers end.

How he could dance amidst the storm,
Make concrete and steel seem the norm.
Yet, he's gone and we must discover
A way, an avenue, to somehow recover

The song he sang with notes so pure,
The dance he danced with steps so sure,
The canvas he painted for you and me,
The things he did to help us see

That home is not in urban sprawl,
And joy is not in super mall.
A home with joy for you and me-
Is found, yes is found - amidst the trees.


This story was posted on 2010-10-17 10:44:30
Printable:
this page is now automatically formatted for printing.
Have comments or corrections for this story?
Use our
contact form
and let us know.