Today, Tues., April 28, 2009: Lincoln at Lindsey Wilson
Spotlighting, in brief, today's events for Day 118 of 2009. 247 Days remaining in year:
08:00amCT: Adair Co. Public Library Bookmobile is in the Pellyton, KY area Today.
Printable April 2009 ACPL Bookmobile Schedule
11:30amCT: AC Retired Teachers to meet at Cranmer Dining Center 430 Helen Flatt Drive, Columbia, KY
05:30pmCT: Adair Project Development Board meets, site, 201 Merchant ST, Columbia, KY
06:30pmCT: Adair County Hospital Board, 901 Westlake Drive, Columbia, KY
07:00pmCT: Called meeting of Adair County Jaycees 824 Campbellsville Road, Columbia, KY
07:00pmCT: Lincoln Presentation at LWC Slider Humanities Center Recital Hall. A Kentucky Humanities Council and Columbia Women's Club Event
07:00pmCT: Macbeth at Cralle Student Union Building, LWCThe Kentucky Shakespeare Festival will perform Macbeth
07:00pmCT/8:00pmET: CU Concert Band to perform "American Landscapes" in the Ransdell Chapel, 401 N. Hoskins Ave., Campbellsville, KY.The event is free and open to the public
For events in detail, future events in 2009, Click here


---
Read ColumbiaMagazine.com like a daily newspaper
---
Court:
Tuesday, April 28, 2009Forty-seven (47) Cases in Adair Circuit Court (Judge James Weddle). No (0) cases in District Court (Judge Michael Loy).
Click Here
to check Adair Court schedule at the Kentucky Court of Justice Website. To visit Adair Circuit Clerk site,
Click Here
Celebrations
At 4:47amCT, there are two big events in
Celebrations
To submit your Celebration, use any
Contact/Submit Button
Add a photo, with a personal message (message on Archives Photo only) for suggested $7.95.
Honor system:
Send payment to ColumbiaMagazine.com, PO Box 906, Columbia, KY 42728.
---
What's Cooking in Adair County, KY
Click restaurant names for hours, directions, and prices.
Betty's OK Country Cooking
Tueday, April 28, 2009!
CATFISH. SWISS STEAK w/Gravy. PORK TENDERLOIN. Mashed Potatoes. Green Beans. Fried Potatoes. Corn. Lima Beans. California Medley. Breaded Squash. Pinto Beans. Rolls/Cornbread. On the buffet cold bar. Coleslaw. Peaches. Pears. Cottage Cheese. Pepper Relish. Sweet Onion.



Blackberry Cobbler. Absolutely Delicious

TODAY'S SPECIAL DESSERTS: Blackberry Cobbler. Sugar Free Chocolate Pie. Plus our really big regular list of favorite cakes and desserts.
BREAKFAST: Served anytime. Betty's serves breakfast the way you like it, from a complete big menu, including grits, and many items you don't get anywhere else. Folks rave about our Western Omelet, link sausage, and pancakes.


Bob's Country Kitchen & General Store, KY 206, Vester, KY
BREAKFAST ANYTIME: Served anytime!
Tuesday, April 28, 2009!
FRIED CHICKEN like your mother used to cook! Coming up hot from Bob's Black Skillet starting at 10:30amCT! Mashed Potatoes with White Gravy and Hot Biscuits. Green Beans. Coleslaw. Sliced Red Ripe Tomatoes. Sweet White OnionsJust $5.29 for Meat plus some of each or all. Extra or by the piece Chicken Breast, $1.99 each.
OUR COOKIE FACTORY IS HERE: Fresh baked in the Magic Bob's Cookie Oven, 69 cents each/or 3/$2.00; Pig-out special, $7.99 for a dozen.



Pie Perfection at Bob's County Kitchen

DESSERTS: Pecan Pie. It's rich and it's good. Cocanut Pie, Butterscotch Pie. Banana Creme Pie.
DELIVERY: Yes, Bob's delivers. $25 minimum. Some limits. Call (270) 384-6774.GAS UP and DIESEL UP while we fix your carry out!NOW OPEN UNTIL 7:00pmCT each evening.


Buffalo Hills
Located at 906 Greensburg ST in the Curves Building, Columbia, KY. Non-Smoking Facility
Business is booming and after you taste a buffalo burger, you'll understand why.
FOR YOU EXTRA HUNGRY EATERS, we've added the 1/2 lb Bodacious Buffalo Burger. 8 ounces of low fat, great tasting buffalo, still with less than 1/2 the fat than conventional fast food 1/4 lb burgers!



Dr. Smoothies are here

TRY OUR NEW SMOOTHIE FLAVORS: Northwest Berry, a delicious blend of boysenberry & blackberry, and our Lemonade Cooler.
ALSO: Smoothies, Christian Gifts, Tanning Beds. Buffalo Meat--America's Original Health Food. Buffalo steaks, roasts, burger and brats available for your grilling at home! Open10am-7pm Mon-Tue & Thurs.-Fri. 10am-6pm Wednesdays. Closed Saturdays, Sundays. Jim Carol Leib, Owners. We accept Visa, MC, and Discover Credit Cards. Dr. Smoothie smoothiesEnjoy a refreshing, healthy drink. In the Curves Building on Greensburg St.


The Dairy Dip
Columbia's most established eatery, at 114 Jamestown ST, Columbia, KY.
REMEMBER, WE DELIVER for orders of $15 or more. (270) 384-4644.
Tuesday, April 28, 2009!
We are staying busy, busy. Looks to be a beautiful weekend. Watch for the beautiful colorful umbrellas and stop in and sit a spell with us. You'll be oh so glad that ya did!!!!!Remember we are up and running 7 days a week now. Our evening hours will continue to extend as weather permits.PATRICIA WILLIS, proprietor
CALL AHEAD for special or expedited orders, (270) 384-4644.
SUMMER HOURS: We are now open from 10:30am to 7:00pmCT, Seven Days a Week!



El Triunfo #2
605 Fairgrounds ST. Columbia, KY. (270) 384-9834, in the former location of Donut Express. Open 7:00amCT-11:00pmCT, 7 days a week. Veronica Fernando, manager.


El Triunfo #2 offers real Mexican Food.

Specials, Tuesday, April 28, 2009


BREAKFAST: Enjoy a full Mexican breakfast, with Eggs scrambled with Chorizo, Avocado sauce, Mexican Cheese, Flour Tortilla, Just $2.50
LUNCH:
CHICKEN w/ Poblano Sauce and Cheese. Mexican Rice. Pinto Beans All for just $4.99
SNACKS: We'll make Chile Rellenos to order, anytime
BAKERY: Our bakery case is full today, with plenty to choose from, including conchasGET YOUR FREE Spanish Language for Kentucky newspaper here, while supplies last. LA VOZ
FINALLY, please pray for our good friend, Maria Zuniga, who was in a bad car accident on US 127 in Russell County. She needs financial assistance now, for medicine and for a special wheelchair needed during her recovery. If you would like to help, Contact us at El Triunfo #2 or call (270) 384-9834

SIMPLE. AUTHENTIC. DELICIOUS. GREAT FOOD CHEAP! at El Triunfo #2. We're the Real Mexican place for adventurous eaters, but we can tame them to the level of fire you want. We're the place which has habanero sauce and fresh hot peppers we know how to use for real taste. Great Mexican breakfasts, lunches, dinners, and afternoon and late night snacks. Mexican groceries, spices, snack food, and fruit drinks. Stop in today for a little bit of authentic Mexico, right here in Adair County. El Triunfo #2, 605 Fairgrounds Street. Columbia, KY. 42728. Open 7am-10:30pmCT, 7 days a week. Phone (270) 394-9834. -VERONICA FERNANDO, Manager.



Mulligan's at The Pines at Lindsey Wilson
275 Country Club RD, Columbia, KY. (270) 384-3613. Mike Hamlett, Manager.
Newly renovated 70-seat dining room with beautiful views all around is now Open to the Public. Non-Smoking Facility
MULLIGAN'S GRILL IS OPEN ALL DAY: Every Day, including Fridays and Saturdays. Order from the Open Grill. Hamburgers, Hotdogs, Chili Dogs, Chicken Strips, BLT, Grilled Cheese, Nachoes, Chicken, Chicken Salad on Croissants, along with French Fries, Onion Rings, Tater Tots and Cheese Sticks. Freshly brewed coffee and cold drinks.
Tuesday, APRIL 28, 2009!


SLICED TURKEY & DRESSING W/GRAVY
SHRIMP & PASTA
Mashed potatoes w/gravy
Mixed vegetable blend
Peas & carrots
Soup of the Day-White beans w/ham
Cornbread muffins
Hot rolls
SALAD BAR
DESSERTS

VISIT OUR BUFFET Monday-Friday, 11:00am to 1:00pmCT: Soup Salad Bar, just $4.25. Full Meal Deal, all you care to eat, including full Buffet with Wonderful Garden Fresh Salad Bar, Soup of the Day + Dessert Bar, Just $6.25!!!!
THE PINEWOOD GOLF COURSE CLUBHOUSE WITH ITS 70-SEAT DINING ROOM, now open to the public seven days a week from sunrise to twilight with an open grill, and now featuring a full lunch buffet served from 11:00am to 1:00pmCT Monday through Friday. Pinewood Golf Course 2009 Special Events Printable Calendar



Ol' Joe Barbee's B&B QUE
Dining Room Non-Smoking Facility; Smoking permitted in Picnic Area
OL' JOE's B&B QUE, 824 Campbellsville Rd, Columbia, KY IS OPEN NEXT on Friday & Saturday, May 1 & 2, 2009.
With the Best Ribs in America. Barbecued Chicken. Kentucky Wings. Pulled Pork Sandwiches. Loaded Potatoes. Wickedly Delicious Desserts
Large Orders for Kentucky Derby Parties are now being taken. But please hurry. Capacity is Limited!
Call today, also, to order Ol' Joe's Sauce (270) 384-2360, MENU


QUICK STOP
Next to Downey's Gun Pawn and Downey's ATV's and Motorcycles. 702 Campbellsville Road, Columbia, KY. Phone (270) 384-9833. Hours: Mon-Friday, 4:00am to 2:00pmCT. Sat. 4:00am to 12noonCT.
BREAKFAST: Cooked to order. Pick up breakfast sandwiches quick at Quick Stop.
Tuesday, April 28, 2009!
SLOPPY JOES + Tater Tots. Both for Just $3.99
You have a really GREAT SPECIAL TODAY,

HOMEMADE CHICKEN SALAD SANDWICH + CHIPSAll for a Low, Low Price of Just $3.99

Call ahead for large carryouts; we'll try to have it ready when you get to the Quick Stop: (270) 384-9833



Rerun's Holmes Bend General Store
BREAKFAST: Cooked to order. Served anytime.
Tuesday, April 28, 2009!
TACO SALAD, a big one, a meal in itself. Just $5.99
MAYFIELD'S ICE CREAM is the best. DESSERTS:Rerun's is the Chocolate Capitol of Green River Lake. Enjoy Rerun's HUGE Chewy, Chocolaty BROWNIES, only 50 cents each. Fried Apple Pies, a Rerun & Lindy Special. Great take-home treats.
The MINIATURE GOLF COURSE IS OPEN!


Adair County School District menus April 6-May 1, 2009-
Non-Smoking Facility
Tuesday, April 28, 2009!
BREAKFAST: WHOLE GRAIN MUFFIN. Juice/Fruit. Choice of Low Fat Milk. Cereal choices and toast offered daily at breakfast. LUNCH: HAM or SAUSAGE. Biscuit. Gravy. Hashbrowns. Baked Apples. Choice of Low Fat Milk. Salads available daily. Fruit and/or juice offered daily with lunch
TELL THE WORLD WHAT YOU'VE GOT COOKING WITH LOW COST, PAID ADVERTISING: To advertise your restaurant, or fundraising meal or your special one time event in "What's Cooking in Adair County," use any Contact/Submit button to email us at ColumbiaMagazine.com.
Special Advertising
Trinity UMC Youth Revival starts Thursday, April 30, 2009Trinity Youth Revival will be held at 6:30pmCT each evening, Thursday, April 30, Friday, May 1, and Saturday, May 2, 2009, at Trinity UMC, 2418 Campbellsville Rd, Columbia, KY. Worship by Steadfast. The speaker will be Eric Gilbert. Testimonies will be given by Ricardo Hughes, Josh Withers, and Sarah Irvin-Gardner.
SPONSORED
Big event at
MARY ANNE'S HALLMARK
in Green River Plaza, Campbellsville, KY. Coming: Webkinz Extravangza Friday-Sunday, May 1-3 2009.
Ja Ci's Boutique
Ja Ci's has new shipment of handbags & wallets. Plus ED HARDY Inspired Tees
Shoe Prices reduced at Best Buy Clothes and More. Visit today.
Order online
Do your shopping from home, with
Wal-Mart Site-to-Store
(SM).
Support our Citizens in Service
Reminder: Send mail from home to Adair Countians who are deployed to war zones in Iraq and Afghanistan.
How to mail to servicemen and list of addresses
Scroll to end of article for Today's Picture Album. More added throughout the day. Also, NEW: Photos added within Today. Check throughout the day for updates.Click here
to read yesterday's "Today" feature.
A note: You can keep going back, a day at a time, each time an older "Yesterday's" page is accessed.
Great Backyard Bird Count: The Count is Over. We won! Columbia #1 in KY!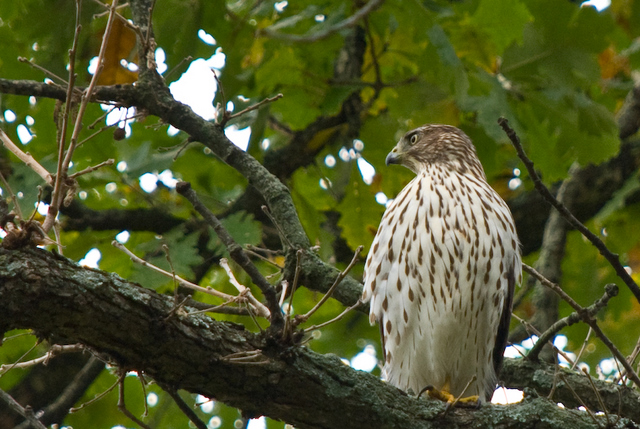 Birds of KY: Redtailed Hawk. CM October 10, 2007 File Photo by Pen More details
To check full rankings of checklists in Kentucky Click Here
NEEDED for Birds of Kentucky: Bluebirds, stories on attracting bluebirds. Also, CM Birds of Kentucky needs local mourning dove pictures, photograph of the Arnold's Landing osprey, egrets at recognizable Green River Lake Site.
Lindsey Wilson Arts & Lectures Spring 2009 Schedule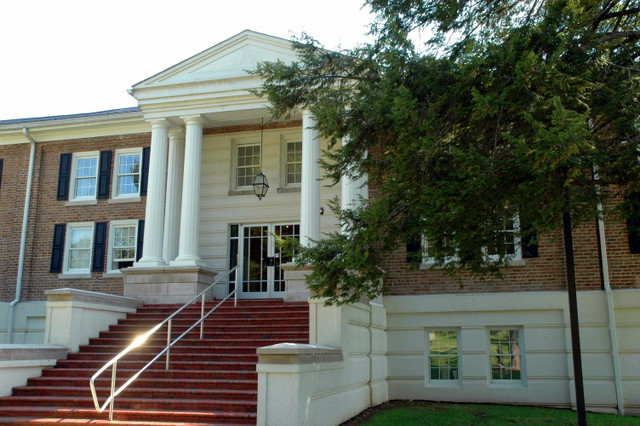 W.W. Slider Humanities Center, Lindsey Wilson College, Columbia, KY.
Adair County, KY, School District website
School website was updated April 20, 2009
Important School dates in Upcoming Events at AC Schools website
Adair Band.com
Doyle Lloyd, websmaster
April 28, 2009: AdairBand.com's Macy's fundraiser thermometer is at $79,706!

Playing in Grand Nationals for fifth time, winning No. 1 in Nation in their class for the first time. File photo from November 14, 2005.More Details
Driver's Seat Links:
To sponsor news and features on ColumbiaMagazine, please use our
contact form
.
The girl with the umbrella


2009-04-28 - Glens Fork, KY - Photo by Caleb Irvin.
The FASCINATING PHOTOGRAPHIC ARTISTRY of CALEB IRVIN, COLUMBIA, KY created this wonderful picture, with Tiffany Jo Sheffield from Russell Springs, KY, as Caleb's model, holding an umbrella to the sky. Caleb attends Western Kentucky University in Bowling Green, KY. Tiffany attends Campbellsville University in Campbellsville, KY. ColumbiaMagazine.com Group at Flickr
Read More... | Comments? | Click here to share, print, or bookmark this photo.


Daril Salyers gets 23 lb. turkey on Pikes Ridge, Adair Co., KY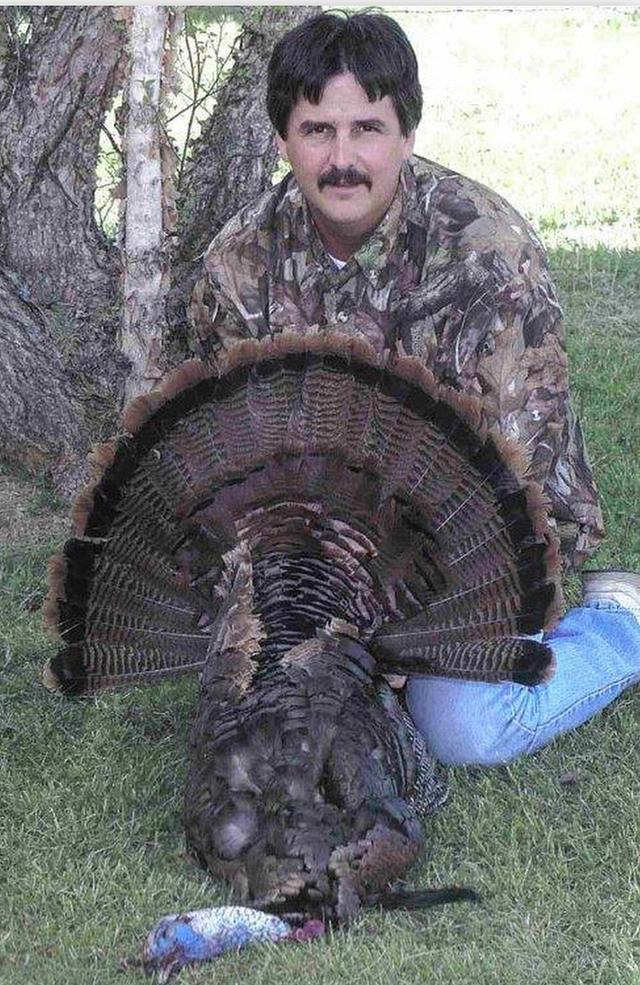 2009-04-28 - Casey Creek, District 6, Adair County, KY - Photo by Frances Salyers.
DARIL SALYERS OF CASEY CREEK, District 6, Adair Co., KY, killed this 23 lb. gobbler while hunting with Timmy Humphress on Pikes Ridge on the Adair-Taylor County line, on Monday, April 27, 2009. The big bird has a 9 1/2 inch beard and 1 1/4 inch spurs.
Read More... | Comments? | Click here to share, print, or bookmark this photo.


Rattlesnake rattle: Memento, reminder of turkey hunt peril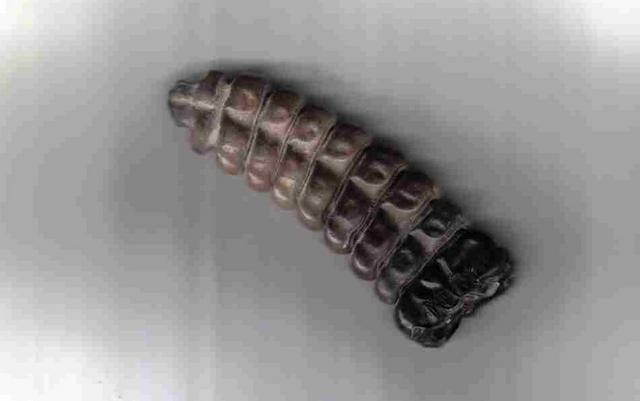 2009-04-28 - Casey Creek, District 6, Adair County, KY - Photo by Frances Salyers. PERILS OF HUNTING: Frances Salyers writes about the great Daril Salyers/Timmy Humphress Turkey Hunt on Pikes Ridge, April 27, 2009. It was a perilous undertaking. She writes, "They also killed a rattlesnake which was threatening them, but all I have is the rattlers. No picture of the rattlesnake itself. I asked, 'Why did you not take a picture with your phone,' and he said, 'I forget.'"
"Spring rattles in" by Dusty Rhoades. But be careful, there is a disconcerting rattle audio when the site first comes up.

Read More... | Comments? | Click here to share, print, or bookmark this photo.