Today, Thurs. Sept. 11, 2008: 2nd Sunday Planning Meeting
EVENTS:
Spotlighting, in brief, today's events for Day 255 of 2008 (Leap Year - 111 days remaining).
ACPL Bookmobile is in Sparksville, Breeding, Glensfork, Melson Ridge
9:00amCT: Adair Co. Interagency Council meets, Adair Annex
12noon-2:00pmCT: Diabetes Self Management Class at ACHD
4:00pmCT: Columbia-AC Water Commission: Griffin Springs RD, Campbellsville, KY
5:00pmCT: Adair County Water District board meeting, 109 Grant Lane, Columbia, KY
5:00pmCT/6:00pmET: Christian Motorcyclist Association meets.
6:00pmCT: Planning and Zoning meeting, City Hall, Columbia, KY

6:00pmCT: Second Sunday planning meeting, Extension Office
Zoning hearing on Parrott Avenue annexation
6:00pmCT: Youth Rabbit Project organizational meeting at Extension Office
6:30pmCT: Pinewood CC Board of Directors meeting. Open to public
Reminder: Send mail from home to Adair Countians who are deployed to war zones in Iraq and Afghanistan. How to mail to servicemen and list of addresses
For events in detail and to scan future events into 2009, Click here

This date in history:

Click Here

to access facts from

Wikipedia, the Free Encyclopedia

about this day in history.

Countdown to Firstbook vote deadline: Help Kentucky stay No. 1.

Kentucky is still in1st place at 5:42amCT today. 4 days remaining.

Click Here

To vote for Kentucky kids to receive free books. We only have 8 days left and Kentucky is in the #1 position! All you have to do is follow this link:You don't have to answer the question about your favorite book - just scroll down on the left hand side, select "Kentucky," put in your name and email (uncheck the box so you don't receive updates) and submit your vote. If Kentucky wins 1st place, First Book will send 50,000 free books to the state for needy children.You can vote once each day.

Countdown to Second Sunday

: It's only 31 days to 2:00-5:00pmCT, Sunday, October 12, 2008, when Adair Countians make a bold move for a healthier, wealthier, happier community. A wonderful stretch of roadway, from on Greensburg Street, now also KY 439, from Paul Mann Road to the Adair County Schools Administration Building and across Indiana Drive to the Adair County Elementary School, will be closed to motorized traffic on Second Sunday. A huge turn out is expected. For further information, contact Kelli Bonifer at the UK Extension Service. Phone (270) 384-2317.

Countdown to November 4, 2008 General Election

54 days remaining.

Ballot position, local candidates

Register to vote in the office of Adair County Court Clerk Sheila Blair Mon.-Friday, 8:00am-4:00pmCT.

RCP Electoral College Outlook

.

Presidential Polls

Court:

Thursday

, September 11, 2008. No (0) Cases in Adair Circuit Court (Judge James Weddle). No fifteen (0) cases in District Court (Judge Michael Loy).

Click Here

to check Adair Court schedule at the Kentucky Court of Justice Website. To visit Adair Circuit Clerk site,

Click Here

Advertising::

The 2008 Westlake Regional Hospital
HEALTH FAIR
Saturday, September 13, 2008!- 7:00AM to NOON CST!
A COLOR TELEVISION WILL BE GIVEN AWAY!



At the Health Fair . . . We are offering over $300.009 in health screenings for only $12.00 and there will be many healthcare-related booths and much more. Blood drawing from 6:30 A.M. To 10:30 A.M. Blood will be drawn from your arm for more than 30 different analyses, which include a complete blood count (CBC) a chemistry profile with HDL Cholesterol and a Thyroid profile. Also available are three free Colo-rectal cancer screens. The PSA cancer screen is recommended for men over 50 or men who meet any of he following three criteria: (1) Family history of cancer of the prostate or (2) had a vasectomy, or (3) is a black American.



The PSA will be an additional cost of $8.00.


REMEMBER TO FAST, having only water to drink for 12 hours before your blood draw.
Due to the changes in federal law regarding a patient's right to privacy, we have had to make some changes in the way we distribute lab results. You may pick up you own results. We are not allowed to give you your spouse's or family member's results. Results not picked up at the health fair will be mailed directly to you. PLEASE DO NOT CALL ABOUT REPORTS UNTIL AFTER OCTOBER 11, 2008


Westlake Primary Care - (270) 384-4764
Edmonton Primary Cre - (270) 432-5782
WESTLAKE REGIONAL HOSPITAL, (270) 4753
Westlake Primary Care of Russell County (270) 858-3636



---
Real Estate Auction Calendar:There are currently many once in a iife time opportunities in Adair County Real Estate.
For listings and links,
Click Here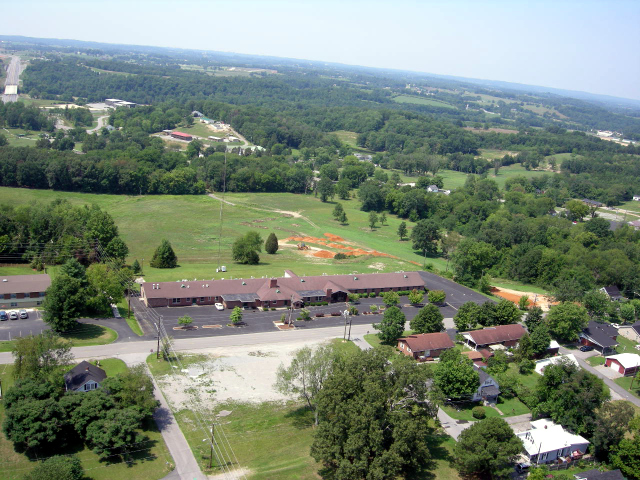 300 Bomar Heights
TODAY! Thursday, September 11, 2008. 12:30pmCT.
Absolute Auction, : 300 Bomar Heights, Columbia, KY. 15,500 sq. ft. Sprinklered former Medical Office/Hospital.
3.57 Acres. Remax 100 Auction Team/Hansford Auction Co.
Click Here for current auction and upcoming auctions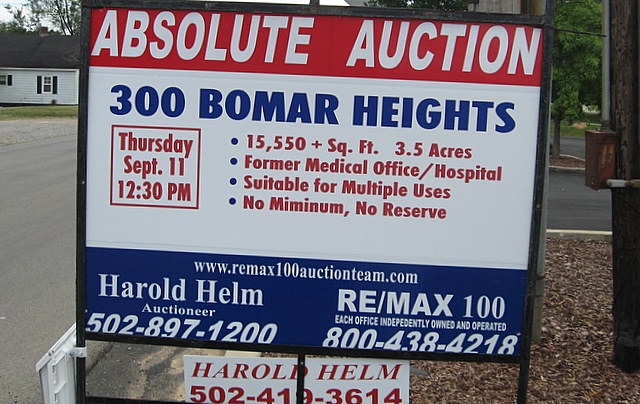 The auction is TODAY!
---
(ADV): What's Cooking in Adair County, KY, today:
Click restaurant names for hours, directions, and prices.
Betty's OK Country Cooking On The Buffet Today, Thursday, September 11, 2008: Meats: CATFISH. MEATLOAF. CHICKEN LIVERS. Vegetables: Mashed Potatoes. Fried Potatoes. Corn. Macaroni/Tomatoes. Baby Carrots. Breaded Zucchini On the buffet cold bar: Cucucumber salad plus Potato Salad. Coleslaw. Peaches. Pears. Cottage Cheese. Pepper relish. Sweet onion. Buffet includes Cornbread, Rolls. Today's special desserts: Blackberry Cobbler. Homemade apple crisp. Sugar Free Banana Creme Pie. Plus our big regular list..


Bob's Country Kitchen & General Store Hotbar Special, Thursday, September 11, 2008: Bob's own MARINATED PORK LOIN. Also, CHICKEN 'n DUMPLINGS!. Sides Mashed Potatoes. Fried Apples. Creamed sweet corn (as a dessert, $1.79). Green Beans. Pinto Beans. (As a soup with sweet onions, crackers or cornbread, all for $1.79). Coleslaw. Fresh from Adair County Sliced Red Tomatoes. Sliced Burton Ridge grown cucumbers. WELCOME BACK FULLTIME: Kay Burton: TODAY'S PIES: Chocolate. Butterscotch, Cocanut. Lemon! Kim's Hummingbird Cake. Jello with fruit dessrts.


Buffalo Hills RanchNothing can be more refreshing in on Summer Day than a Dr. Smoothie Smoothie from Buffalo Hills Ranch.


The Dairy Dip Thursday, September 11, 2008. CORN DOG + Fries or Tots + 16 oz. Pepsi Product of Your Choice, All for just $3.99! Also, we've added Onion Battered Fried Green Beans. Ask for them with Ranch Dressing. It's Homemade and Only at "The DIp." There's no better place to enjoy the perfect weather we're having than to have a picnic lunch in the wonderful shade at Dairy Dip.


Donut ExpressDelicious, Fresh Baked Donuts every day right here in Columbia. Glazed, cake, jelly-filled, plain, fancy and more! People drive from miles around to get them.


Ol' Joe Barbee's B&B QUE is the Home of Ol' Joe's Original KY Wings, Ol' Joe's Sauces and Rubs, and just about the best barbecue you'll find anywhere. Slow smoked to perfection. Meaty ribs. Delicious barbecued chicken. Catering.


NEW! Old Town Restaurant, KY 551, Knifley, KY.Open, each day at 5:00amCT with full breakfast, lunch, and dinner in the completely remodeled Knifley Grade Center.


Rerun's Holmes Bend General Store Thursday, September 11, 2008: 1) POPCORN CHICKEN, BBQ, Plain or Hot with FF or Onion Rings, Just $6.00. or 2) POPCORN CHICKEN SALAD, BBQ, Plain, or Hot. Just $6.00. Or, 3) Vegetable Soup and Grilled Cheese Sandwich, with Fountain Drink, All for $5.00. Desserts: Our Adair Co. Pie Wars Entries: Homemade Cherry Pie. Apple Cobbler. Or: Rerun's Brownies, 50cents each. Homemade Fruit Turnovers. $1.50.


Adair County School District Menu for Thursday, September 11, 2008: BREAKFAST: Warmed Pop Tart Juice/Fruit. Choice of Low Fat Milk. Cereal choices and toast offered daily at breakfast. LUNCH:Hot Dog on Bun or Pizza. Tossed Salad. Corn Nuggets. Fruit. Jello. Choice of Low Fat Milk. Salads available daily. Fruit and/or juice offered daily with lunch. Menu through September 26, 2008
Epicurean Kentuckian: Cornflake Pie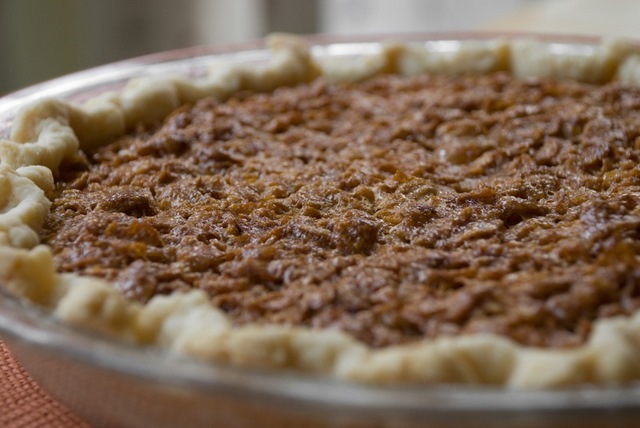 VARIATION on PECAN PIE RECIPE:
Made by a friend of mine, from a recipe from the book
Sweety Pies.
I think it's a variation on a pecan pie recipe, but the topping is cornflakes, covered with melted butter and sugar. It was very delicious, and not overwhelmingly sweet. The cornflakes ended up slightly chewy from the butter/sugar mixture, but in a good way. -PEN.
Flickr
Special advertising today:
Do your shopping from home, with
Wal-Mart Site-to-Store
(SM).
Special Sales in New CM
Clothing Classification:
Ja Ci's Boutique has new shipment of Plus Size Clothing
Mitzi's is reducing inventory as quickly as possible before closing in September because of health reasons
Submit Your Classified Ad now,
using our
contact form.
Entertainment
Tonight at
The Columbian Theatre
: "
Star Wars: The Clone Wars
". It is rated PG and will play nightly at 7:00pm and Sunday at 2:00pmCT only.
Starting Friday, Sept. 12, 2008:
Hit comedy
Tropic Thunder
The Columbian Theatre
will be showing the new hit comedy
Tropic Thunder
starting Friday, September 12, 2008. Tropic Thunder is rated R. It will play nightly at 7:00pmCT and Sunday at 2:00pmCT only.
Sports CalendarsNEW!
Click Read More to go links to SPORTS CALENDARS, TODAY'S BEST PHOTOS, and MUCH MORE
Scroll to end of article for Today's Picture Album. More added throughout the day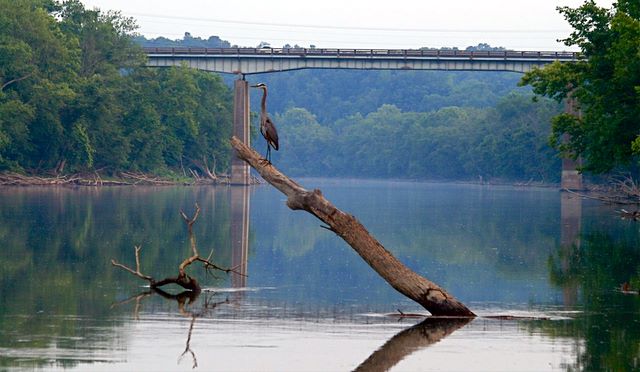 FROM "RIVERMEN OF THE CUMBERLAND" A THE KY 90 BRIDGE: This bridge is located in the center of Burkesville on KY Highway 90, which runs from east to west through the southern part of Kentucky. Traveling down a river, landmarks such as bridges help you to figure out where you are, and your distance traveled. "Note the Giant bird trying to peck theconcretepillar into submission, or this could be one of thoseopticalillusionscarpenters are talking about when you tell them their board iscrooked."-CHRIS BENNETT.
INDEX to
Rivermen of the Cumberland
By Chris Bennett
The story will be carried in 8 mini chapters, they will go online as they are written. Just click on each chapter title, underlined and linked, as it is posted, to read it. The index will be carried in the "Today" section of ColumbiaMagazine for easy access.
Chapter I. "Why would any one take a river trip" tells my history on the river, and what inspired me to go on my trip.
Chapter II. "Planning" Planning the trip, and finding some one that would go with me.
Chapter III. "Day one" Creelsboro to Burkesville, 25 miles traveled in 5 hours
Chapter IV. "Day Two" Burkesville to Cordell Hull 89 miles traveled in 11 hours
Chapter V. " "Day Three" Cordell Hull to Nashville 157 miles traveled in 10 hrs
Chapter VI. "Day Four" Nashville to Lake Barkley 143 miles traveled in 11 hrs
Chapter VII. "Day Five" Lake Barkley to the Ohio, then on to the Mississippi, back to Paducah, Up the Tennessee River to KY Lake. 150+ miles traveled.
Chapter VIII. "Reflecting on our trip"
Click here
to read yesterday's "Today" feature.
A note: You can keep going back, a day at a time, each time an older "Yesterday's" page is accessed.
Academic calendars
Adair County Schools "Learning for a Lifetime"
For 2008-2009 School Calendar,
Click Here
.
School website was updated September 4, 2008
Click Here Daily
for the comprehensive Adair County Schools website. In a community with some of the world's best websites, this frequently updated one is a standout. Find your child's school for important contacts, athletics, clubs/organizations, faculty staff listings, SBDM Council meetings, events, and links.
ACHS BAND
2007 Adair County Band website
. Doyle Lloyd, webmaster.
Click here for Adair County Band Audio Tapes. Great gifts!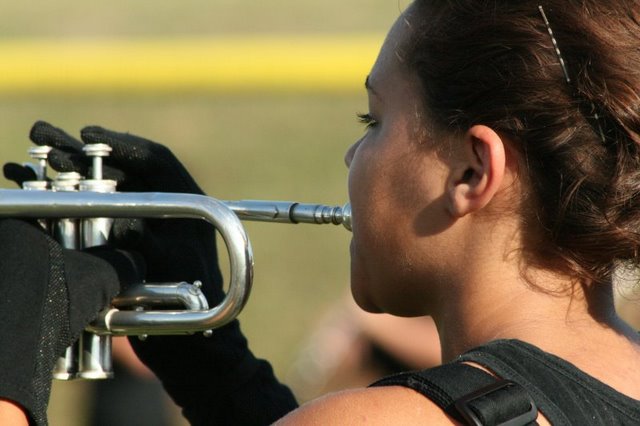 BREANNA HAGY Band Portrait by Shamarie Claiborne
See, from Sunday, September 7, 2008: ACHS is Grand Champion at Caverna Marching Band Festival with 12 photosColumbia Rotary Club's Adair County "Walk Around the World"
See Standards in CM Classifieds Healthcare
24,901.5 miles is goal.
307 Miles Walked, reported through July 30, 2008
24,594.5 Miles to Go!
Send in your miles totals to :
rotarywalk@gmail.Com
to be included in the next report, shortly after August 21, 2008
Click here for Adair County Band Audio Tapes. Great gifts!


Western Bypass from 24,000 feet, 13 minutes from Lexington, KY
, photo by Doug Campbell, Columbia Pilot posted on CM on June 28, 2007.
Perry Parrish Aerial Photographs: CWB, others, August 9, 2008
Photos of Holladay Place, Majestic Yachts, The Long Bridge, the Adair Justice Center, Adair County Water Treatment Plant, ACES and ACHS, Green River Lake, and Adair School Property will be in the series.
Wolf Creek Dam
To access the Army Corps of Engineers Wolf Creek Dam website online,
Click Here
Wolf Creek Dam Weekly Progress:
Latest, with aerial view of all the new work at Halcomb's Landing, Dated September 4, 2008 Water level, down, at 680.53 feet
Click here
for September 4, 2008 (latest) Wolf Creek Dam update.
2008 Kentucky Primary & Election Calendar & Candidates
See candidate filings for City Council, Constable, School Board, and Soil Conservation District races.
Click Here
Click Here
for 2008 Election Calendars at the Secretary of State's website.
To see the results by precincts or absentee voting, click on links below:
Absentee totals
.
White Oak
.
Eunice-Pellyton
.
Little Cake
.
East Columbia
.
Ozark
.
S. Columbia-Ozark
.
Glens Fork-Melson Ridge
.
Gradyville-Nell
.
Sparksville-Breeding
.
Milltown
.
West Columbia
.
Cane Valley-Holmes
.
Knifley-Roley
.
North Columbia
.
Hurt
.
For complete filings at Kentucky Secretary of State Trey Grayson's office
for President, US Senator US Representative, State Representative, Justice of the Supreme Court, Judge of the Court of Appeals, and District Judgeships,
Click Here
.
Voter Registration is open
in the office of Adair County Court Clerk Sheila Blair. Office hours 8:00am-4:00pmCT Monday, Friday. Closed Saturday and Sunday. Qualified individuals who are not registered to vote may do so.
Please remember to
submit events, celebrations now
for January 2008 and all of 2008 ColumbiaMagazine.com calendar of Events and Celebrations and to send new and updated entries for the Directory of Churches
Driver's Seat Links:

Salon.com breaking news, opinion, entertainment. Online magazine with news you'll see up to four weeks before you see it anywhere else.
This story was posted on 2008-09-11 05:34:48
Printable:
this page is now automatically formatted for printing.
Have comments or corrections for this story?
Use our
contact form
and let us know.