Is Columbia Resident A 'Hurricane Magnet?'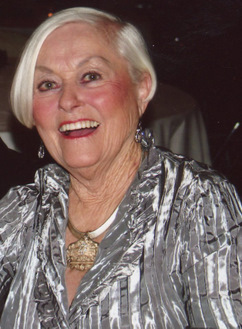 Nita Hesford
, pictured at left
---
By Dan Koger
Is Columbia, Ky. resident Nita Hesford a "hurricane magnet?" Consider the evidence.
Three years ago, the mega-storm Hurricane Katrina tore into the Gulf Coast, devastating New Orleans; wiping out towns from Florida to the eastern border of Texas; and, along the way, washing virtually everything Hesford owned, including her meticulously maintained house in Pascagoula, Miss., her furniture, her family heirlooms, all of it, into the Gulf of Mexico.
Hesford was visiting friends in North Carolina when Katrina hit in August, 2005; she returned from her trip to find that her home, and all it contained, was now a vacant shell to be bulldozed.
Hesford had a tough choice - rebuild in Pascagoula or relocate somewhere less prone to house-killing storms.
Katrina had scattered most of her friends in Mississippi, many never to return. Rebuilding her home on the Gulf would be time-consuming and expensive, and could never capture the charm of a house that was nearly 50 years old.
That's when Hesford packed her car with a few remaining possessions and headed north to Adair County, her childhood home and the residence of many friends and family members. She now lives in Columbia, in a spacious apartment across the street from Lindsey Wilson College.
Hesford's life was settled enough in Kentucky that late last month she was ready for a month-long return to see friends, neighbors and family in Pascagoula.
So at dawn on Aug. 23, Hesford pointed her car south, carrying considerably more clothing and other essentials than she had packed during her migration in the other direction three years earlier.
She got to Pascagoula just in time to collide with Hurricane Gustav.
Needless to say, she didn't plan it that way. When Hesford had decided to travel south, Gustav was just a few puffs of sea breeze ruffling the waves somewhere east of the Bahamas. By the time she got to Pascagoula, those breezes had built into a killer Category 3 storm that pounded islands in the Caribbean before aiming at Nita's part of the Gulf Coast - just like Katrina had three years earlier.
This was getting personal.
"We heard about the storm, and we had no intention of leaving Pascagoula until it was absolutely necessary," Hesford said by phone from Mississippi.
True to her word, she and family members, including her son, attorney Harvey Barton, his wife, Renee, and their 14-year-old son, Gentry, all attended church the day before Gustav was scheduled to hit on Sept. 1.
Nita had rented a small apartment from a friend for her month in Pascagoula. After church on Aug. 31, she once again left a home in Mississippi to the mercy of a fearsome storm - but this time with far less finality. Instead of leaving for Kentucky in the face of a hurricane, she pointed her car slightly north and east to her son Harvey's second home, in Grand Bay, Ala., near Mobile, about 40 miles away.
There she and her family waited out the worst of the storm in relative comfort.
Two days later, with Gustav-related rain and wind still whipping the roads, Hesford was back in Pascagoula, re-established in her friend's apartment and enjoying visits with the people she had come to see in the first place - none of them named Gustav.
"People were still clearing their yards. Debris was everywhere," Hesford said in describing what she returned to in Pascagoula. "I was glad that wasn't me doing all that clean-up work."Because she no longer has a house in Pascagoula, Hesford could leave the yard repair to others.
Nita, the hurricane magnet, was free to return to Pascagoula's fine restaurants and antique shops with the friends and family members she was scheduled to meet with earlier.While hurricanes Hanna, Ike and Josephine gathered strength somewhere out there in the Caribbean.
The writer, Dan Koger, is an associate professor of communication at Lindsey Wilson College.
This story was posted on 2008-09-06 05:13:02
Printable:
this page is now automatically formatted for printing.
Have comments or corrections for this story?
Use our
contact form
and let us know.