ColumbiaMagazine.com Printable Ad
---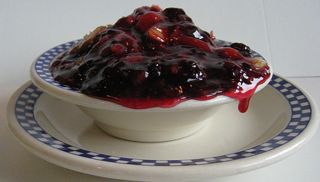 Betty's Country Cooking
MENU | 2339 Campbellsville RD, Columbia, KY (MAP) Phone 270-384-5664.
Betty's OKCC is now non-smoking. Breakfast served anytime. Hours, 6am-8pmCT Mon Tue Wed Thu Fri & Sat. Closed Sundays>
Betty's Pick 3 - Breakfast Special - $3.50 Mon-Sat, 6am-11amCT.
$2.99 BREAKFAST Mon-Fri. Choose 2 pcs Bacon. Two Sausage Links. One Sausage Patty. Also: One Egg. ALSO: One Biscuit and Gravy.

Lunch/Dinner Buffet
Buffet Hot Bar Meats: Catfish. Salisbury Steak w/Brown Gravy. Breaded Tenderloin. Buffet Hot Bar Vegetables: Mashed Potatoes/Brown Gravy. Green Beans. Corn. Pinto Beans Whole Parsley Potatoes. Broccoli. Fried Apples. Buffet Cold Bar: Cornbread Salad. Peaches. Pears. Cottage Cheese. Sweet Pickles. Red Relish. Onions. Coleslaw.

Betty's Blue Plate Special, Mon-Thu, 10:30am-4pmCT - Meat & Two with roll, $5.99

Desserts:.Apple/Caramel Nut. Pecan Pie. Pumpkin Pie. Turtle Pie and these regular pies: Chocolate. Butterscotch. Coconut. Apple. Sand Pie. Banana Split. Lemon Meringue.


- Betty Ollestad
---
(Ad ID:4184 | Updates or Corrections | Return to All Classifieds | return to ColumbiaMagazine.com)