ColumbiaMagazine.com Printable Ad
---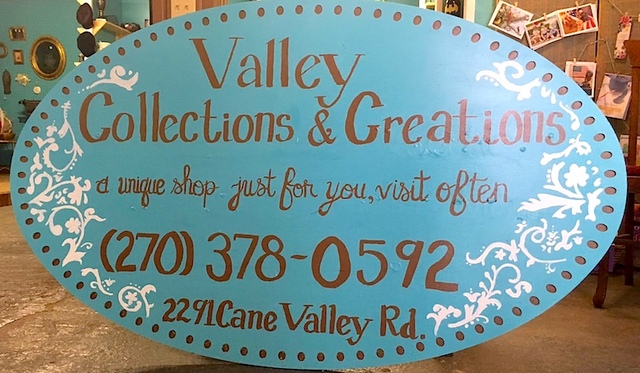 VALLEY COLLECTIONS & CREATIONS
2291 Cane Valley Road
Cane Valley, Adair County, KY
Valeria Bault owner.
OPEN Tue-Wed-Thu & Fri, 10am-5pmCT, and Sat 10am-3pmCT.

Offering a collection of old & new, handmade & handcrafted, vintage & unique items, special and just for you.

Booth rentals are available on monthly rentals in $30, $40, or $50 size. Valley Collections buys, sells, and takes consignments. Make Valley Antiques a regular stop when you are YardSaling, daytripping, antiquing, or looking for clever crafts - and be sure to make us a part of your yard sales routes. Our inventory is continuously changing! Book your next Jewelry, Marketing, Housewares, and other parties, for up to 15-20 people. Call us at 270-378-0592. - - Valeria Bault, owner.


---
(Ad ID:14990 | Updates or Corrections | Return to All Classifieds | return to ColumbiaMagazine.com)