In Bloom: Purple Iris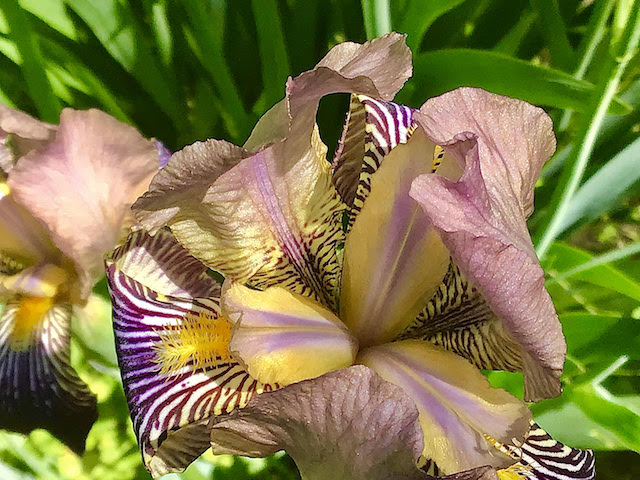 2021-05-12 - Adair Co., KY - Photo by Marie Freeman
---
Marie sends this photo of a purple iris that bloomed today, with the quote "Flowers are the sweetest things that God ever made, and forgot to put a soul into." --Henry Ward Beecher, as quoted by E. D. Procter, in
Life Thoughts
, 1858
Comments
|
Permalink
Once upon a time... Gas rationing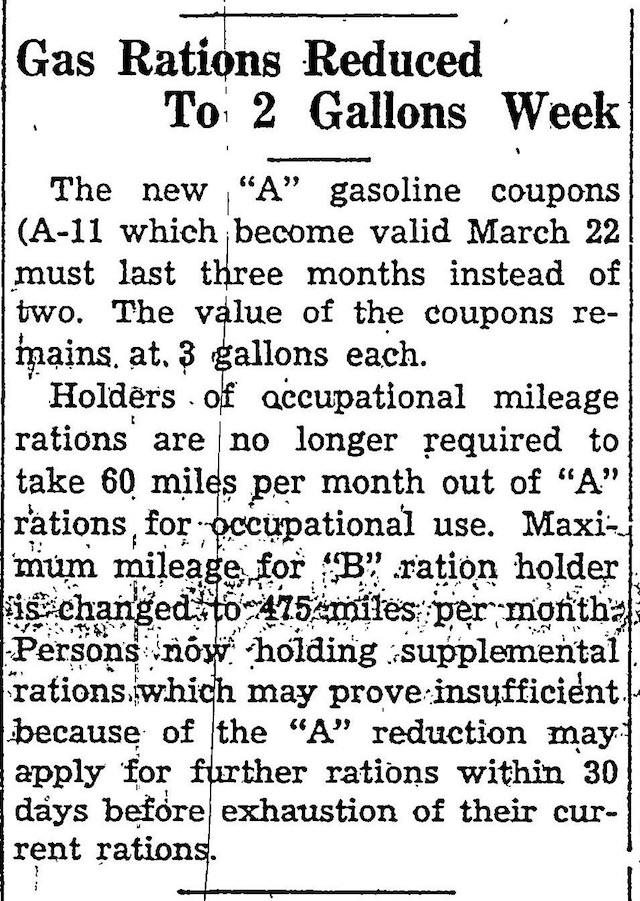 2021-05-12 - Columbia, KY - Photo courtesy Mike Watson
---
Mike writes, "Many of us think we need to be on the road far more than we actually do. Of course many drive long distances to work, or as part of their job. But there was a time when gas was in far more short supply than now, as this article indicates, from the
Adair County News
, 22 March 1944, at the height of our involvement in World War II."
Comments
|
Permalink
Canada and Self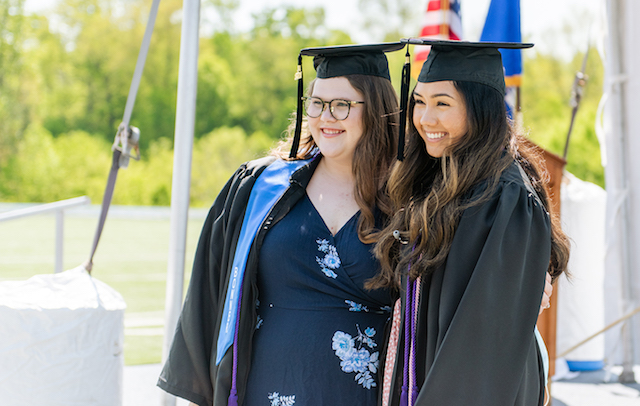 2021-05-12 - Columbia, KY - Photo courtesy Lindsey Wilson College
---
Sidney Canada, a Christian ministries and human services & counseling graduate, and Felicia Self, a bachelor of science in nursing graduate, pose for a photo together immediately following Lindsey Wilson College's Spring Commencement last Friday. The commencement ceremony at Blue Raider Stadium was the first in college history to be held outdoors.
Comments
|
Permalink