Margaret Dawson, 79, Green Co., KY (1942-2021)
Mrs. Margaret Irene Adkins Dawson of Green County passed away on Thursday, May 11, 2021 at the Norton Hospital in Louisville. She was 79 years old.
Funeral Services for Mrs. Margaret Irene Adkins Dawson will be conducted at 2pmCT on Saturday, May 15, 2021 at the Foster-Toler-Curry Funeral Home, 209 W Court St., Greensburg, KY, with burial to follow in the Elmore-Adkins Cemetery. Bro. Thomas Metcalf and Bro. Robert Adkins will be officiating.
Visitation will be from 10amCT until 2pmCT on Saturday until the time of the service.
Margaret Irene Adkins Dawson was born April 7, 1942 in Green County, Kentucky to the late Raymond and Lucile Elmore Adkins.
She had made a profession of faith in Christ and was a member of the South Greensburg Baptist Church. She worked for the Fruit of the Loom and then later worked as a Store Clerk for Newcomb Oil Company. She was united in marriage to David Morrison Dawson who preceded her in death on October 17, 2014. Besides her husband and parents, she is preceded in death by five brothers: James Alvin Adkins, William Adkins, Jerry Adkins, Raymond Adkins, and Patrick Adkins; one sister: Josie Adkins.
She is survived by one son: Jessie Dawson of Greensburg; two brothers and sisters-in-law: Robert and Kindra Adkins of Donnansburg and Ricky and Linda Adkins of the Gabe Community; one sister and brother-in-law: Lydia and Junior Simpson of Edmonton. Plus, a host of other relatives and friends.
Pallbearers: Michael Adkins, James Adkins, Chester Davisson, Len Jefferson, Lydia Simpson, Robert Adkins, Ricky Adkins, Julia Jefferson, and Vicky Anderson
The family has requested that donations may be made to the Greasy Creek Baptist Church or to the Sparksville Church of the Nazarene and those can be made at the Foster-Toler-Curry Funeral Home.
Foster-Toler-Curry Funeral Home is in charge of arrangements. Online condolences at
fostertolercurry.com
.
This story was posted on 2021-05-12 21:31:40.
Email
comments or corrections.
Margaret Dawson, 79, Green Co., KY (1942-2021)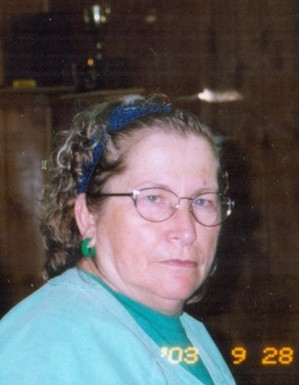 2021-05-12 - Green Co., KY - Photo courtesy Foster-Toler-Curry Funeral Home Comments | Permalink