Iva Dean Strevels, 83, Liberty, KY (1938-2021)
Iva Dean Richardson Strevels, passed away on Friday, May 7, 2021, at Liberty Care and Rehab. She was 83 years old.
The funeral service will be held at 2pmET on Wednesday, May 12, 2021, at McKinney-Brown Funeral Home, 752 Campbellsville St, Liberty, KY, with Bro. Hershel Lawhorn officiating. Burial will follow in Willow Springs Cemetery.
The family will receive friends from 11amET to 2pmET on Wednesday, May 12, 2021, at McKinney-Brown Funeral Home. Facial coverings are required.
Born on April 27, 1938, she was the daughter of the late Arnold and Geneva Patterson Richardson. Iva Dean was a retired from OshKosh. She was of the Pentecostal faith. She enjoyed playing piano and writing songs.
She is survived by a son, Anthony Buin Richardson of Liberty; two grandchildren, Toni Michelle (Brian) Honeycutt of Cookeville, Tennessee and Brandon Scott (Leticia) Richardson of Liberty; four great-grandchildren, Moriah, Malachi, Jemia, and Aubreeahna; and a sister, Zonia Ree Benson.
In addition to her parents, she is preceded in death by her first husband, Buin Richardson; second husband, James Strevels; a brother, Garland "Tubby" Richardson; and a sister, Alberta Richardson.
Arrangements for Ms. Iva Dean Strevels are entrusted to McKinney-Brown Funeral Home. An online guestbook is available at
www.mckinneybrown.com
.
This story was posted on 2021-05-09 09:14:06.
Email
comments or corrections.
Iva Dean Strevels, 83, Liberty, KY (1938-2021)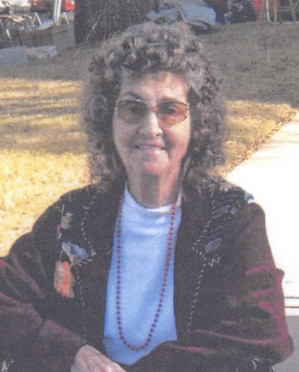 2021-05-09 - Liberty, KY - Photo courtesy McKinney-Brown Funeral Home Comments | Permalink