Bernard (Barney) Smith, 70, Burkesville, KY (1950-2021)
Bernard "Barney" Smith of Burkesville passed away on Saturday, May 1, 2021 at the home of his daughter. He was 70 years old.
The funeral service will be held at 2pmCT on Thursday, May 6, 2021, at Ballou & Stotts Funeral Home, 304 N. Main Street, Burkesville, KY, with burial to follow in Norris Cemetery.
The family requests visitation on Wednesday, May 5, 2021, from 5pmCT until 9pmCT at Ballou & Stotts Funeral Home.
Barney was born on June 24, 1950 in Wayne County, KY to the late Herbert Woodrow Smith and Mabel Burk Smith. Barney worked for many years in the garment industry with Monticello Manufacturing and Osh Kosh Corporation in Marrowbone, KY. He went on to work for Belden Industries, later becoming a licensed electrician finishing his profession with Dotson Electric Company in Bowling Green, KY. Barney had served in the Army National Guard and was baptized at Mt. Zion Baptist Church in Wayne County. In addition to his parents he was preceded in death by his wife, Barbara Smith.
Survivors Include:
Three Daughters- Allison Smith of Lexington, KY and LaCosta Carver and husband Bret and Kristen Branham and husband Justin all of Burkesville, KY
Two Sisters- Charlotte Kelly of Bedford, KY and Virginia Pratt of Monticello, KY
Two Brothers- Joe Smith of LaGrange, KY and Jerry Smith of Mt. Washington, KY
Five Grandchildren- Evan Roberts, Katie Roberts, Aiden Branham, Easton Branham, John Ross Carver
Father-in-law and Mother-in-law - Clifford and Lorene Slagle of Monticello, KY
Brothers-in- law- Jerry Slagle and wife Patty and Doug Slagle and Cathy all of Monticello, KY
A host of other relatives and friends
Ballou & Stotts Funeral Home is in charge of arrangements. Online condolences may be left at
www.balloustotts.com
.
This story was posted on 2021-05-05 06:13:20.
Email
comments or corrections.
Bernard (Barney) Smith, 70, Burkesville, KY (1950-2021)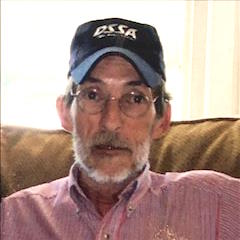 2021-05-05 - Burkesville, KY - Photo courtesy Ballou & Stotts Funeral Home Comments | Permalink