Jason Wesley Propes, 32, Green Co., KY (1988-2021)
Jason Wesley Propes of Green County passed away on Saturday, May 1, 2021 at the Jane Todd Crawford Hospital. He was 32 years old.
Funeral services for Jason Propes will be conducted at 1pmCT on Thursday, May 6, 2021, at the Foster-Toler-Curry Funeral Home, 209 W Court St., Greensburg, KY, with Bro. Wilburn Bonta and Bro. Joseph Wilcoxson officiating. Burial will follow in the Green County Memorial Gardens in Summersville.
Vistation will be from 5pmCT until 8pmCT on Wednesday, May 5, 2021 at Foster-Toler-Curry Funeral Home, and will continue after 7amCT on Thursday until the funeral hour at 1pmCT.
Jason Wesley Propes was born June 13, 1988 in Lincoln County, Kentucky to Jackie Lee Propes of Adair County and Cathy Snow of Lincoln County.
He had made a profession of faith in Christ and was of the Baptist Faith. He was a graduate of Casey County High School and he worked in the Seal Coating Business. He was united in marriage to Shawn Simpson Propes. He is preceded in death by two grandfathers: Ernest Ray Snow and John Wesley Propes; one grandmother: Leona C. Propes; and one uncle: Justin Snow.
Besides his wife and parents, he is survived by one daughter: Jazlynn Danielle Propes of Green County; one grandmother: Gladys Hodge Snow of Casey County; one great-grandmother: Alta Irene Hodge of Lincoln County; one brother: Jackie Lee Propes, Jr. of Dunnville; one sister: Miranda Jo Propes Stang of Adair County; one stepsister: Dacoda Goode of Casey County; one stepbrother: Danny Ray Sallee, Jr. of Lincoln County; Plus, several nieces and nephews, plus a host of other relatives and friends.
Pallbearers: Timothy Barber, Donald Snow, Sean Propes, Jerricho Propes, Jeffery Snow, Derrick Durham
Honorary Pallbearers: James Snow, Dustin Butler, Michael Propes, Adam Edwards
The family has requested that expressions of sympathy be donations to Foster-Toler-Curry Funeral Home to take care of the funeral expenses.
Foster-Toler-Curry Funeral Home is in charge of arrangements. Online condolences at
fostertolercurry.com
.
This story was posted on 2021-05-03 15:03:04.
Email
comments or corrections.
Jason Wesley Propes, 32, Green Co., KY (1988-2021)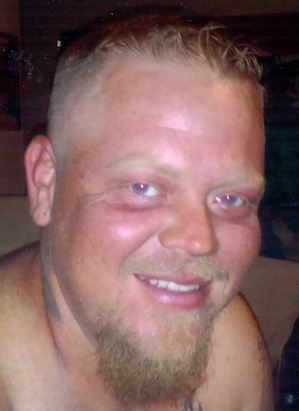 2021-05-03 - Greensburg, KY - Photo courtesy Foster-Toler-Curry Funeral Home Comments | Permalink