Rondal (Peanut) Parnell, 64, Columbia, KY (1956-2021)
Rondal "Peanut" Parnell of Columbia passed away on Thursday, April 29, 2021 at TJ Health Columbia. He was 64 years old.
The funeral service will be held at 1pmCT on Saturday, May 1, 2021, at Grissom-Martin Funeral Home, 200 Campbellsville Street, Columbia, KY, with Pastor Johnny Hood officiating. Burial will follow in Morris Chapel Cemetery.
Visitation is requested after 10amCT on Saturday.
All attendees to the visitation and/or funeral are required to wear a facial covering and follow the Healthy At Work guidelines.
He was born May 13, 1956, in Barren County, to the late G.W. and Rosie Wilson Parnell. Peanut attended 3Trees Church and enjoyed fishing and hunting.
Survivors include:
Two sisters & brothers-in-law - Pat and Owen Richard of Campbellsville, Alisa and Jeff Reeder of Jamestown
Two nephews and one great-nephew - Todd Richard, Tyler Grant and Blake Richard
Grissom-Martin Funeral Home in charge of arrangements. Online condolences may be left at
www.grissommartin.com
.
This story was posted on 2021-04-29 16:07:34.
Email
comments or corrections.
Rondal (Peanut) Parnell, 64, Columbia, KY (1956-2021)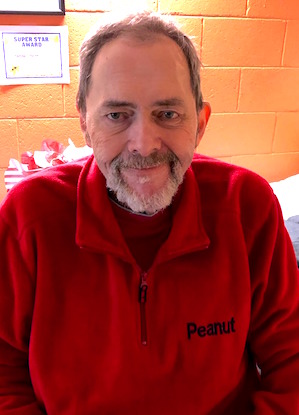 2021-04-29 - Columbia, KY - Photo courtesy Grissom-Martin Funeral Home Comments | Permalink