Buel Thomas Clements, 70, Casey Co., KY (1950-2021)
Buel Thomas Clements passed away on Tuesday, April 27, 2021, at St. Joseph Hospital in Lexington. He was 70 years old.
Funeral Mass will be held at 11amET on Friday, April 30, 2021, at St. Bernard Catholic Church, with Father George Otuma officiating. Burial will follow in the St. Bernard Cemetery.
Visitation will be held from 5pmET to 8pmET on Thursday at McKinney-Brown Funeral Home, with prayer services at 7pmET. Facial coverings are required.
Born April 29, 1950, in Casey Co., KY, he was a son of the late Basil Thomas Clements and Christine Clements Marples. Buel was a timber cutter. He loved to fish, hunt, garden, and spending time with his family.
Survivors include his wife, Martha Ann Wethington Clements, whom he wed on May 31, 1969; son, Barry (and Tina) Clements of Campbellsville; brothers, David and Robert Clements of Taylor County and Jody (and Faye) Clements of Clementsville; sisters, Charlene Hughes and Diane (Robbie) Newton, both of Taylor County; 7 grandchildren; and 9 great-grandchildren.
He was preceded in death by a daughter, Naomi Hoosier; brothers, Eugene and Ricky Lee Clements; and a sister, Darlene Appleby.
Memorial contributions may be made to help the family offset funeral expenses.
Arrangements entrusted to McKinney-Brown Funeral Home with online guestbook available at
www.mckinneybrown.com
.
This story was posted on 2021-04-29 10:20:59.
Email
comments or corrections.
Buel Thomas Clements, 70, Casey Co., KY (1950-2021)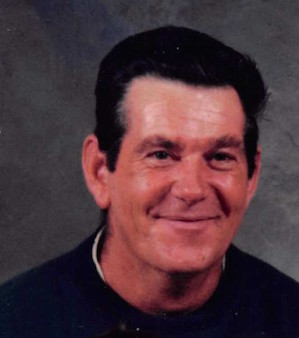 2021-04-29 - Casey Co., KY - Photo courtesy McKinney-Brown Funeral Home Comments | Permalink