Linda Hill, 73, Liberty, KY (1948-2021)
Linda Hill of Liberty passed away on Sunday, April 25, 2021, at Ephraim McDowell Regional Medical Center. She was 73 years old.
The funeral service will be held at 2pmET on Friday, April 30, 2021, at McKinney-Brown Funeral Home, 752 Campbellsville St, Liberty, KY, with Bro. Phillip Patton officiating. Burial will follow in Whited Cemetery.
The family will receive friends from NoonET until 2pmET on Friday, April 30, 2021, at McKinney-Brown Funeral Home. Facial coverings are required.
Born on February 9, 1948, in Cincinnati, Ohio, she was a daughter of the late Riley and Mossie Wright Brown. Linda was a Licensed Practical Nurse. She enjoyed fishing, swimming, and spending time with her family. She was a member of Cornerstone Baptist Church. Linda was a selfless person who truly took care of anyone in need.
She is survived by a daughter, Mona Lisa Pelley of Waynesburg; a son, Adam K. (Lori Ann) Pelley of Vine Grove; and two brothers, Bob Carter and David Hamilton, both of Pontiac, Illinois. Other survivors include five grandchildren, Anthony "T.J." W. Hayes, Jr., Joshua B. Hayes, Nikki Pelley Adams, Tomika Bernardi, and David Bernardi; and her great-grandchildren, Charlie "Charlie Boy" Hayes Grider, Anthony W. Hayes, lll, Breanna Hayes, Zakkary Hayes, Cordin Riley Hayes, Jostin Salone, Katie Barber, Curtis Riley Barber, Vanessa Barber, Isaac Hunter, Thomas Luttrell, and Jaylen Luttrell.
In addition to her parents, she is preceded in death by her husband, Irvin "Tiny" Hill, Jr.; a son, James E. "Jim" Pelley; a great-grandchild, Greyson Hayes; a sister, Beulah Taylor; and three brothers, Larry Hamilton, Jeffrey Hamilton, and James Hamilton.
Pallbearers will be Adam Pelley, James David Ellison, Paul Coffman, Mitchell Eads, T.J. Hayes, and Joshua Hayes.
Honorary pallbearers will be her grandchildren.
Arrangements for Ms. Linda Hill are entrusted to McKinney-Brown Funeral Home. An online guestbook is available at
www.mckinneybrown.com
.
This story was posted on 2021-04-26 21:47:07.
Email
comments or corrections.
Linda Hill, 73, Liberty, KY (1948-2021)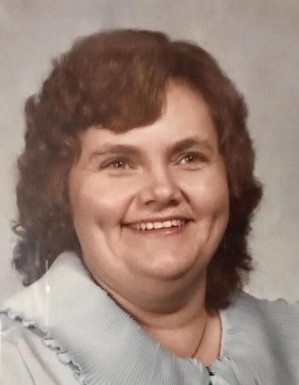 2021-04-26 - Liberty, KY - Photo courtesy McKinney-Brown Funeral Home Comments | Permalink