Henry Clay Lawson, 84, Dunnville, KY (1936-2021)
Henry Clay Lawson of Dunnville passed away on Sunday, April 25, 2021, at Casey County Hospital. He was 84 years old.
The funeral service will be held at 2pmET on Tuesday, April 27, 2021, at McKinney-Brown Funeral Home, 752 Campbellsville St, Liberty, KY, with Bro. Robert Atwood officiating. Burial will follow in Thomas Ridge Cemetery.
The family will receive friends from NoonET until 2pmET on Tuesday, April 27, 2021, at McKinney-Brown Funeral Home. Facial coverings are required.
Born on September 28, 1936, in Casey County, Kentucky, he was a son of the late Anderson and Pauline Price Lawson. Henry was a self-employed gate hauler, owned and operated a sawmill, and ran a garbage route.
He is survived by his wife, Betty Louise Owens Lawson, of Dunnville, who he wed on March 27, 1957; three sons, Ricky Lawson, Randy (Joyce) Lawson, and Robin Lawson, all of Dunnville; a sister, Iola (Kermis) Andrews of Adair County; a brother, Quinton Eugene Lawson of Liberty; a step-grandchild, Tosha Royston; and a step-great-grandchild, Adam Royston.
In addition to his parents, he is preceded in death by a sister, Kathleen Meeks; and four brothers, Burl Lawson, Junior Lawson, Curtis Lawson, and Shelby Lawson.
Arrangements for Mr. Henry Clay Lawson are entrusted to McKinney-Brown Funeral Home. An online guestbook is available at
www.mckinneybrown.com
.
This story was posted on 2021-04-26 21:44:08.
Email
comments or corrections.
Henry Clay Lawson, 84, Dunnville, KY (1936-2021)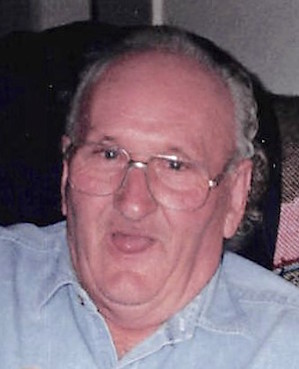 2021-04-26 - Casey Co., KY - Photo courtesy McKinney-Brown Funeral Home Comments | Permalink