Victor G. Perez, 73, Green Co., KY (1947-2021)
Victor G. Perez of Green County passed away on Saturday evening, April 24, 2021 at his home. He was 73 years old.
Following Mr Perez's wishes cremation was chosen. No funeral service or visitation is planned.
Victor G. Perez was born August 3, 1947 in New York City, New York to the late Victor Manuel and Carman Irene Dohnert Perez.
He was a restaurant owner. He was a graduate of Wingate High School in Brooklyn, New York. He was united in marriage to Susan DeWitt Perez, who preceded him in death July 29, 2020.
He is survived by four sons: Doug Burns of Jamestown, KY, Jeremy and Jimmy McFarland and Mike Anderson, all of Indianapolis, Indiana and one brother: Henry Dohnert of Bloomington, Indiana, brother-in-law: George DeWitt of Indianapolis, Indiana and sister-in-law: Sandy Modlin of Savannah, Georgia.
To send flowers to the family or plant a tree in memory of Victor G Perez, please visit our floral store.
Foster-Toler-Curry Funeral Home is in charge of arrangements. Online condolences at
fostertolercurry.com
.
This story was posted on 2021-04-26 21:41:19.
Email
comments or corrections.
Victor G. Perez, 73, Green Co., KY (1947-2021)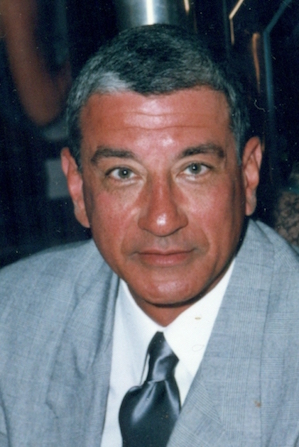 2021-04-26 - Green Co., KY - Photo courtesy Foster-Toler-Curry Funeral Home Comments | Permalink