Shirley M. (Laney) Williams, 74, Columbia, KY (1947-2021)
Shirley M. (Laney) Williams of Columbia passed away on Sunday, April 25, 2021 at T.J. Samson Community Hospital in Glasgow. She was 74 years old.
Her Home-Going service will be held at NoonCT on Wednesday, April 28, 2021, at Haven Mission Independent Church, 300 Merchant St, Columbia, KY, with burial following in Columbia Cemetery, carried to her gravesite by her family.
Visitation will be after 9amCT on Wednesday at the church.
Shirley was born February 18, 1947, in Murphy, North Carolina, to the late Thad and Nessie McTaggart Laney
Survivors include:
Her husband - Jim Williams of Columbia
Two sons - Keith Williams and Tony Williams both of Murphy, NC
Two daughters - Angela Williams-Geer of Murphy, NC and Sharon Williams-Odom of Hookerton, NC
A multitude of children who had adopted her as their Mother
Three brothers - Cowboy Laney of Tennessee, Bobby Laney and Denny Laney both of Murphy, NC
One sister - Carol Rogers of Murphy, NC
A multitude of grandchildren and great-grandchildren who are either biological, adopted or just claimed her as Granny Williams
The family requests no flowers, but would appreciate a donation to the donor's favorite church, charity or just to someone who is in need.
Grissom-Martin Funeral Home in charge of arrangements. Online condolences may be left at
www.grissommartin.com
.
This story was posted on 2021-04-26 12:43:55.
Email
comments or corrections.
Shirley M. (Laney) Williams, 74, Columbia, KY (1947-2021)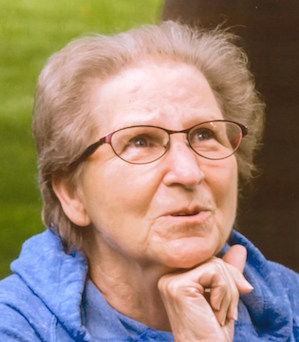 2021-04-26 - Columbia, KY - Photo courtesy Grissom-Martin Funeral Home Comments | Permalink