(ADV) Marsha Walker, Candidate Adair School Board, District 2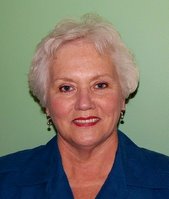 MARSHA WALKER
Adair County School Board candidate in
District 2 - South Columbia 1 and 2, Gradyville and Milltown

I am committed to the continued academic success of Adair County students. I ask for your vote and support at the November 4th general election.
School experience: Classroom teacher, Adair County Schools, 17 years Family Resource Center Coordinator, Adair County Schools, 7 years
Adair County School Board member, 9 years
Kentucky's schools are experiencing difficult financial times. Districts like ours that are most reliant on state funding (because of lower property tax values) are really struggling.
A Kentucky Department of Education news release on September 2, 2008 stated, "Spending on P-12 education in Kentucky, as a percentage of the state's General Fund, has declined since the early 1990s. In 1994, education spending represented 48 percent of General Fund monies. In the 2008-2010 biennial budget P-12 education receives 43.8 percent of the General Fund." This year alone, it was predicted that 90 Kentucky school districts would lose more than 900 school staff, and important programs would be cut.
Our schools need your help.
It is critical that your state senator and representative in Frankfort know that the educational needs of our youngest citizens must be a top priority. Kentucky's future success depends on it. You can make a difference by contacting them to express your support for education. Please contact me at 384-2243 if you want more information or have a question about our school district. Paid for by candidate, Marsha Walker
This story was posted on 2008-10-09 08:17:39
Printable:
this page is now automatically formatted for printing.
Have comments or corrections for this story?
Use our
contact form
and let us know.