Epicurean Kentucky: Pancake with cinnamon apples.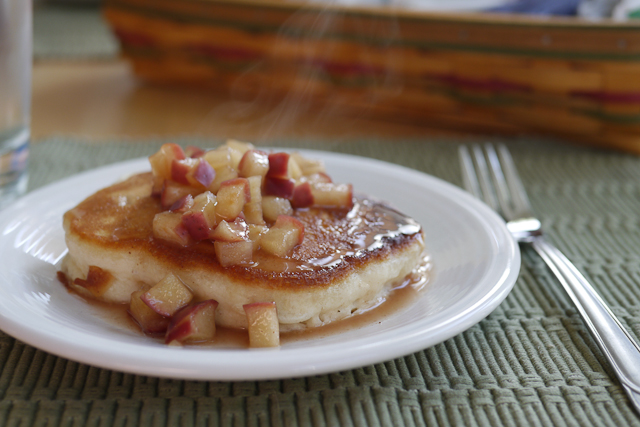 (2014-05-03 photo by Pen):
Saturday brunch by Amy, homemade pancakes with warm cinnamon apple topping. This dish was prepared in the Spring, but will winter weather here it would be great cold weather
side
with the main dish a platter of Fairplay, Payne Janes, or Purnell's (for ex pats in Shelby County) country sausage.
---