Float trip from Burkesville, KY: The Castle on the Cumberland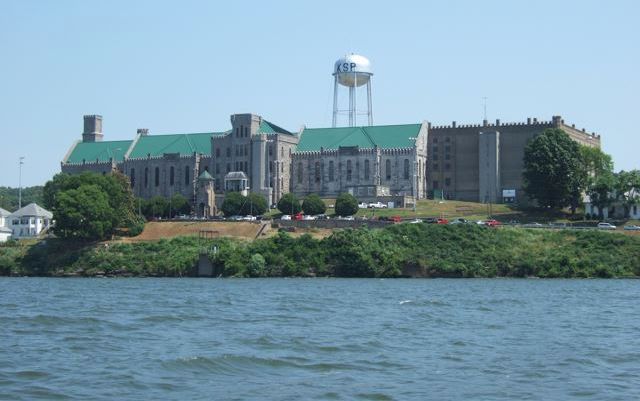 2008-07-15 - Eddyville, Lyon Co. KY - Photo By Adventurer Chris Bennett
THE CASTLE ON THE CUMBERLAND:
"This is one Kentucky landmark I hope to keep my distance from," Adair County adventurer Chris Bennett writes of this photo he took midmorning, last year on June 6, 2007, on a trip down the Cumberland River from Burkesville, KY. "It is Kentucky State Penitentiary in Lyon County near Eddyville. It was built in the 1880s by Italian stone masons on the banks of the Cumberland River. It is now on the banks of Lake Barkley. Eddyville got its name from the eddies in the Cumberland River that prevented large steam ships from traveling up stream from the Ohio river. Cargo, and passengers would have to enter smaller steam ships to complete the journey to Clarksville, Nashville, TN, and Burkesville, Rowena, Creelsboro, or Burnside, KY"
Clicking Read More assesses the "Today, Monday, July 15 2008," feature and the July 15, 2008, Today's Picture Album.
Comments
|
Permalink