Rico the long missing (4 days) African Grey Parrott safely home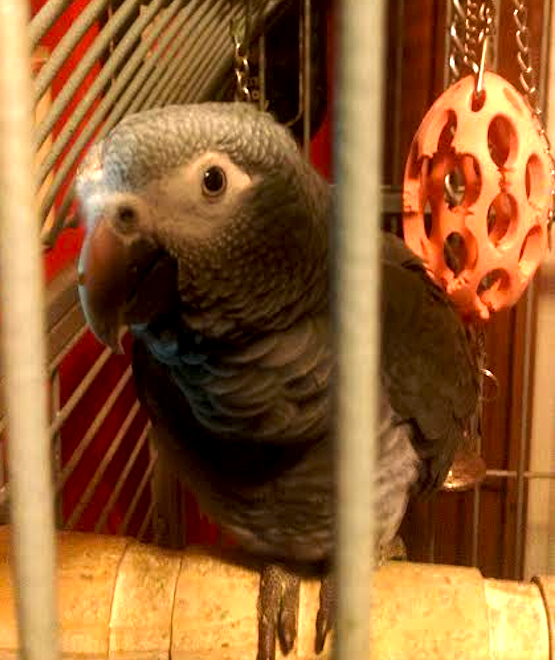 2014-10-10 - Columbia, KY - Photo by Scott Hope
Rico the African Grey Parrott
is back at the Hope home, after a four day adventure in the wilds around the Roadside Park on KY 55 S Road. "One tough bird," Scott Hope writes. "He went missing Sunday when the temperature dropped and made it through two nights of hailstorms, and he is missing a small chunk out of his head! . . . He will be fine and he is currently in his cage and eating his peanuts, he looks a bit tired out but he will be fine!" That's all thanks to Rico flying to Bobby England, who recognized him and knew exactly who to call. - CM
Comments
|
Permalink
2012 Pumpkin Patch: A crowd favorite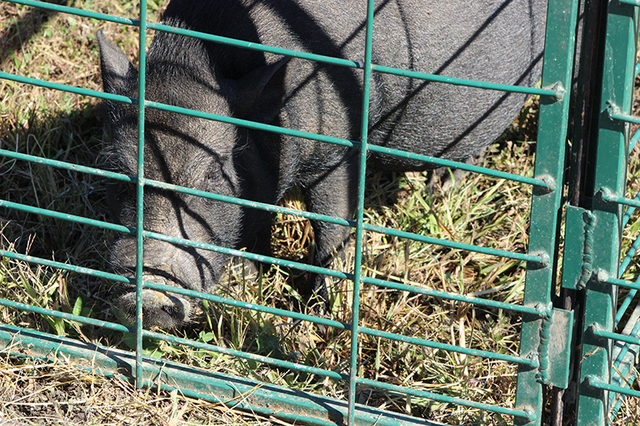 2014-10-09 - ACHS, 526 Indian Drive, Columbia KY - Photo by Shamarie Claiborne, Adair Co. School District photo
Crowd favorite
- I didn't catch this fellow's name but he was a crowd favorite at the Pumpkin Patch Petting Zoo which was provided by the Hagedon family here in Adair County.
- Shamarie Claiborne, Adair County Board of Education, Media Promotions Coordinator
Comments
|
Permalink
2014 Pumpkin Patch: Kimberly Pedro-Pablo is all smiles
2014-10-09 - ACHS, 526 Indian Drive, Columbia, KY - Photo by Shamarie Claiborne, Adair Co. School District

Kimberly Pedro-Pablo
was all smiles while walking through the hay maze at the Pumpkin Patch at ACHS yesterday. Her fellow classmates Kimberlee Curry and Camey Bernard were having a great time too! In the far back you can see Jovie Ray and Kilee Foster.
Shamarie Claiborne, Adair County Board of Education Media Promotions Coordinator
Comments
|
Permalink