Christmas lights warm the December Drizzle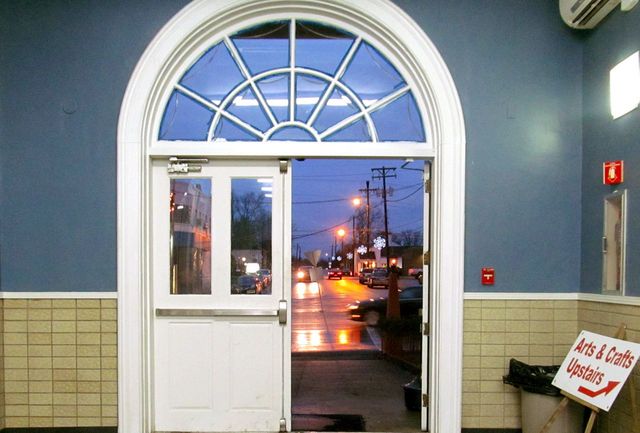 2014-12-06 - 500 Public Square, Columbia, KY - Photo (c) ColumbiaMagazine.com
---
Greensburg Street is the Snowflake Street, the City of Columbia's traditional lamp post ornaments for the road which each year is a must see for Christmas lights an decorations. It's a street again this year. The recently repainted all white 'back door', the Greensburg Street entrance to the Historic Courthouse, thematically frames the scene, made more colorful by the reflection of car lights on the rainy roadway. Today, Ye Olde Christmas Shoppes will fill both floor of the increasingly lively icon of he county, as indicated by the Arts & Crafts upstairs in the lower right of the photo. The building is packed with vendors today, Christmas in Columbia.
Comments
|
Permalink
A child's eye view of Santa, elves, at Mackie Jo's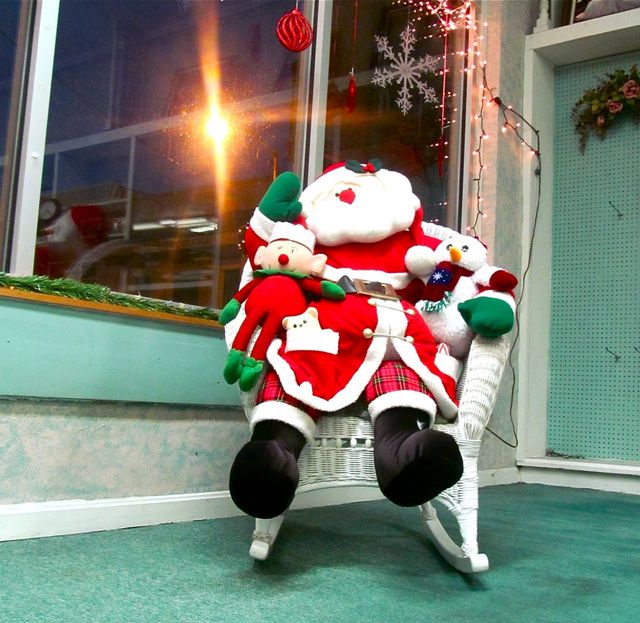 2014-12-06 - 100 Public Square, Columbia, KY - Photo by Mackie Joe Pennington
---
Mackie Jo Pennington took this little tykes view of Santa Claus in a rocker in her store at 100 Public Square. When vendors filled Ye Olde Christmas Shoppe in the Historic Adair County Courthouse, her location was quickly readied to handle the crowd where she, Linda Bennett, Sheila Bair and Reva Taylor are set up today, Saturday, December 6, 2014, for the big Christmas in Columbia shopping day in downtown.
Comments
|
Permalink
Jane Walkup, a winner at UCB 10th Anniversary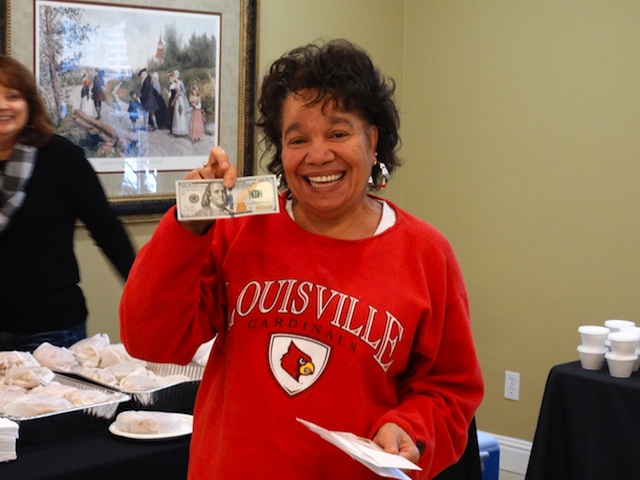 2014-12-06 - 700 Jamestown Street, Columbia, KY - Photo by Sandy Corbin, UCB Bank
---
Jane Walkup shows the neat prize she won at the United Citizens Bank 10th Anniversary Party yesterday - a $100 bill. - Sandy Corbin, UCB Bank
Comments
|
Permalink