Leaders of Pride Clean Up day in Adair County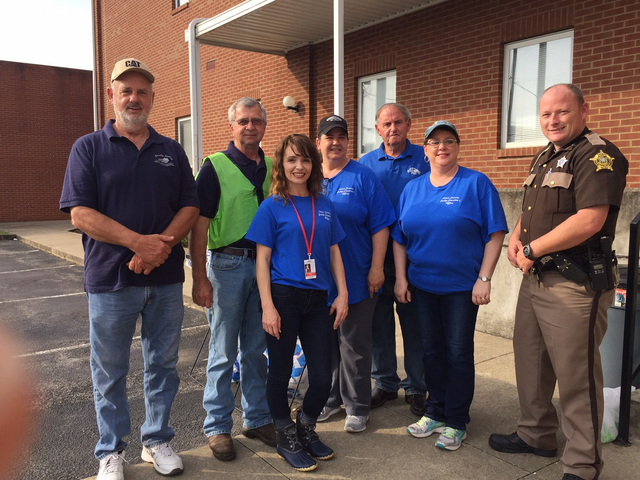 2017-04-29 - Adair Annex, 424 Public Square, Columbia, KY - Photo from Gail Cowan
---
Adair County Fiscal Court officials were on hand to welcome volunteers to the 2017 Pride Clean Up Saturday, April 29. As of 11amCT, four hours after the start up, over 40 bags of trash were reported ready for pick up. Some are continuing the work as temperatures head into the mid-eighties toward a predicted ninety for today. Safety and health were advised as first considerations to all volunteers. From left are: Magistrate Billy Coffey (District 5), Magistrate Terry Hadley (District 7), Deputy Adair CJE Andrea Waggener, Adair County Treasurer Melinda Quinn, Magistrate Harold Burton (District 1), Adair County Finance Officer Gail Cowan, and Adair County Sheriffs Deputy Aaron Rainwater.
Comments
|
Permalink
Over 100 Clean-up Crusaders off to Clean Up Adair County!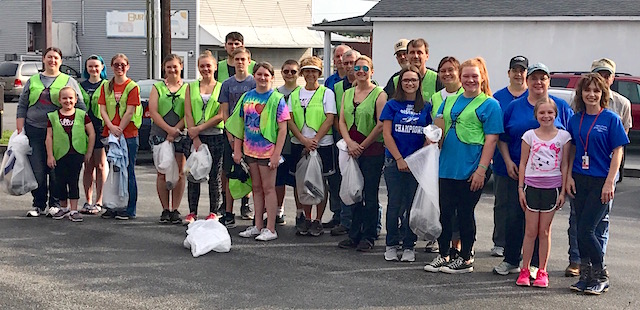 2017-04-29 - Parking lot back of Adair Annex, 424 Public Square, Columbia, KY - Photo by Innocent Bystander, submitted by AC Deputy CJE
---
The possibility of bad weather did not deter the Clean-up Crusaders today. Adair County Deputy County Judge Executive Andrea Waggener at far right in front stands with many of the volunteers who were able to work today in the annual Adair COunty PRIDE Cleanup Day. There were over a hundred registered for the day The green safety vests, trash bags, water, juice, donuts, plastic gloves, insect repellent and sunscreen was provided by Adair County Fiscal Court. (Other names will be added when available).
Comments
|
Permalink
Artists at the ready for Clean up day: Beth & Sydney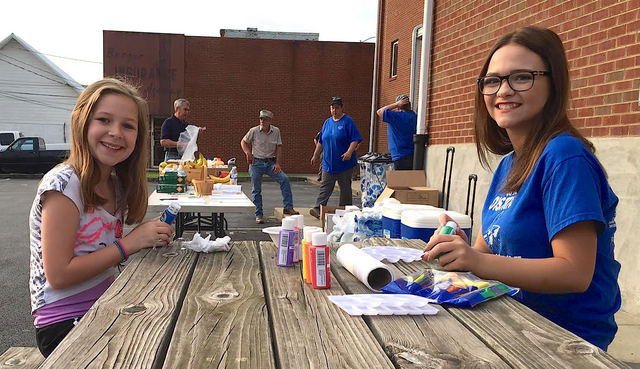 2017-04-29 - Parking lot back of Adair Annex, 424 Public Square, Columbia, KY - Photo by Linda Marcum Waggener, ColumbiaMagazine.com(c)
---
Ready for face painting at Pride Cleanup today, Saturday, April 29, 2017, were Beth Cowan, daughter of Gale and Jamie Cowan, left, and Sydney Waggener, daughter of Andrea Waggener and Doug Waggener. Beth is a 6th Grader at Adair County Middle School. Sydney is a Junior at Adair County High School. Several groups signed up this morning. Among them were Charity Baptist Church, cleaning up the Holmes Bend area and the Adair County High School National Honor Society and Beta Club. The Adair Annex Restrooms were open today for the Clean-up Crew. - LINDA WAGGENER
Comments
|
Permalink