Downtown Days: Bro. Kemp shares laugh with Sen. Gregory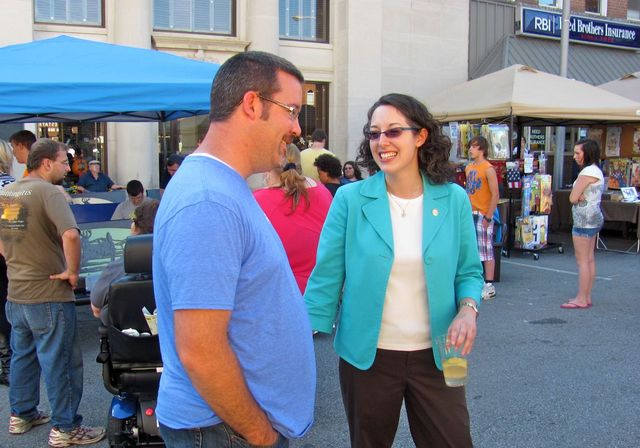 2013-10-14 - 100 Quadrant, Public Square, Columbia, KY - Photo by Ed Waggener
Bro. David Kemp
, pastor of First Church of the Nazarene, Columbia, KY, share a moment with State Senator Sara Beth Gregory, at Downtown Days on Saturday afternoon, October 12, 2013. It was the second stop in Columbia for the Senator, who had just had the honor of flipping the coin before kickoff of the Lindsey Wilson College-Kentucky Christian University Football game, before a crowd of 1,624 spectators. Senator Gregory's District includes Adair, Russell, Taylor, Clinton, Cumberland, Wayne and McCreary Counties.
Comments
|
Permalink
Downtown Days: The Cartoon Express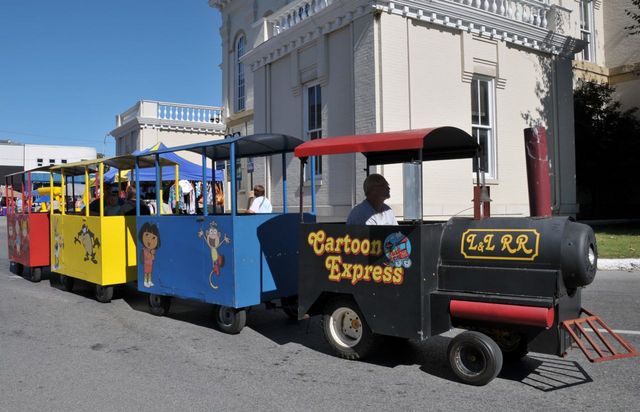 2013-10-14 - Downtown Columbia, KY - Photo By Linda Waggener, CM Photo
The Cartoon Express
which rode the streets of Columbia Friday and Saturday during Downtown Days is about as close as Adair County has ever gotten to having a real train.
Comments
|
Permalink
Scenic Adair Co., KY: Courthouse lights at harvest time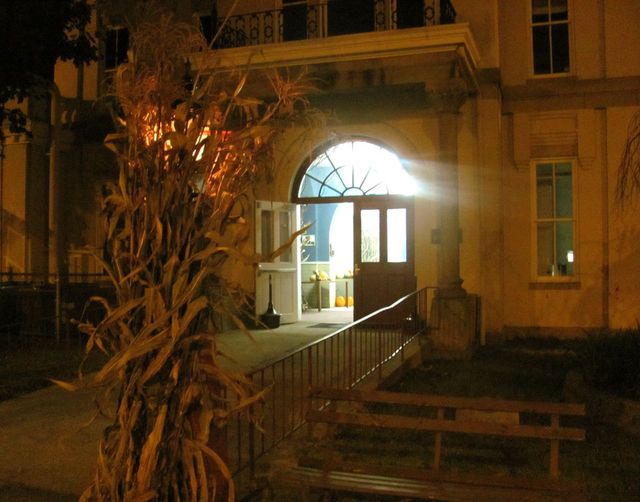 2013-10-14 - 500 Public Square, Columbia, KY - Photo by Ed Waggener
The Historic Courthouse
was offering some dramatic lighting through the harvest decorations and from the arched doorway during Downtown Days. The decorations, according to Adair Heritage Associations President Ellen Zornes, will be continued at least through Treats on the Town, Columbia's Huge Safe Halloween Celebration, 4pm-7pmCT, Thursday, October 31, 2013.
Comments
|
Permalink