Carl Gibson, Metcalfe County, KY (1941-2018)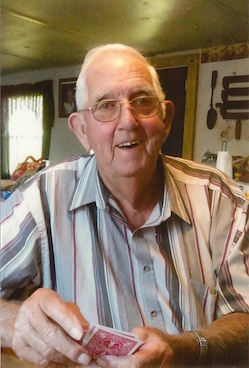 2018-05-23 - 201 East Street, Edmonton, KY - Photo from Butler Funeral Home
---
Carl Gibson, Metcalfe County, KY (1941-2018)
Comments
|
Permalink
Kentucky State Police honor fallen troopers - 21 May 2018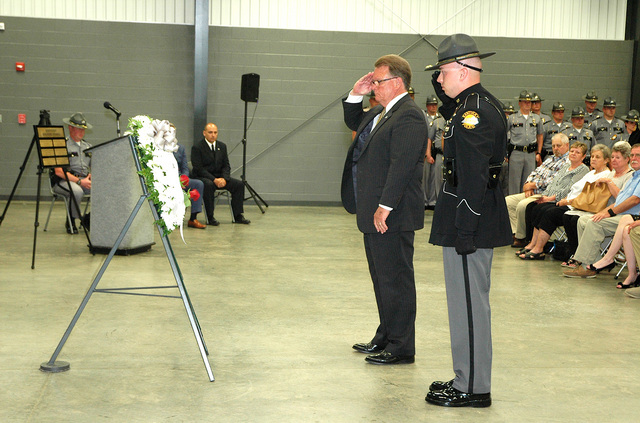 2018-05-23 - Kentucky State Police Training Academy, 380 Coffee Tree Road, Frankfort, KY - Photo ky.gov photo submitted by Sgt. Joshua Lawson, KSP
---
Kentucky State Police Commissioner Rick Sanders and KSP Honor Guard Trooper Brent Sparks of Post 8 in Morehead laid a wreath at an indoor ceremony on the campus of the Kentucky State Police Academy in Frankfort in remembrance of the 31 troopers and officers of the Kentucky State Police and six Kentucky Highway Patrolmen who died in the line of duty. Photo Mon 21 May 2018 courtesy ky.gov submitted by Sgt. Joshua Lawson.
Comments
|
Permalink
Adair Co. HS Track athletes banquet, 22 May 2018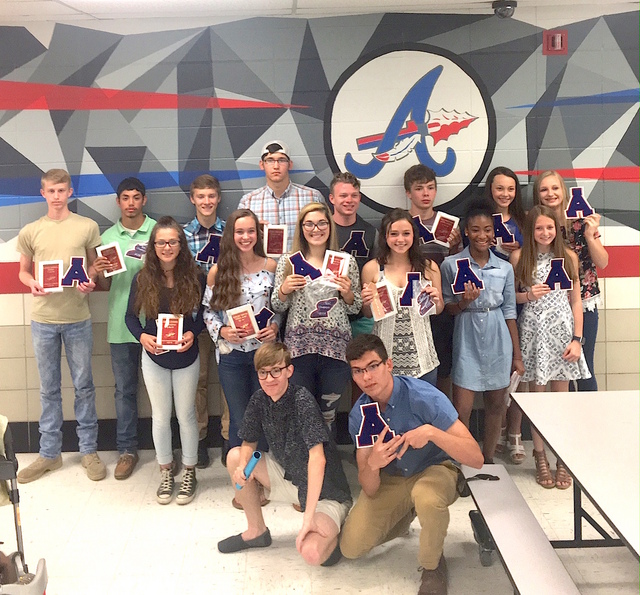 2018-05-23 - Adair County High School Lobby, 526 Indian Drive, Columbia, KY - Photo by Sabine Eastham, parent
---
AC Track Athletes, parents and coaches came together on Tuesday, May 22, 2018, to celebrate the wonderful accomplishments of the student athletes during the annual banquet at the Adair County High School.
Front, from left
: CJ Bonifer Senior Award, Samuel Willis.
Middle row:
Anna Evans school record 2 k steeplechase, Shelby Smith school record triple jump and Heartland Athletic Conference Champion 4x200 and 4x100, Haley Soto-Penn school record shot put, Heartland Athletic Conference Champion 4x200 and 4x100, Bienja Eastham school record turbo javelin and Heartland Athletic Conference Champion 4x200 and 4x100, Mayatu Brown Heartland Athletic Conference Champion 4x 100, Alyssa Wilson
Back
Lucas Abrell school record 2800 m, Mathew Aguilar school record 400 m and Heartland Athletic Conference Champion 400 m, Tanner Stonecypher, John Miller school record turbo javelin, Jacob Cato, Gary Crawford school record 400 m hurdles, Kenzie Bennett Heartland Athletic Conference Champion 4x200 m, Payton Rix. All pictured got a varsity letter which is an award earned in the United States for excellence in school activities- congratulations to all!! Go Indians!!!! -
Sabine Eastham
Comments
|
Permalink