Graduating Art Majors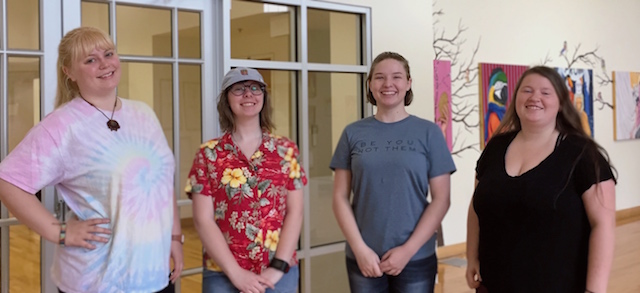 2019-04-25 - Columbia, KY - Photo by Rebecca Jackson
---
Graduating art majors Skylar Smith, Kelsey Grayson, Max Thompson, and Stormy Crenshaw are exhibiting in the Lucretia C. Begley gallery from today, April 25. There will be a reception this Friday, April 26, at 5pmCT, and an artist talk will also be offered next Tuesday, April 30, at 11amCT. The events are open to the public.
Comments
|
Permalink
1957 Corvette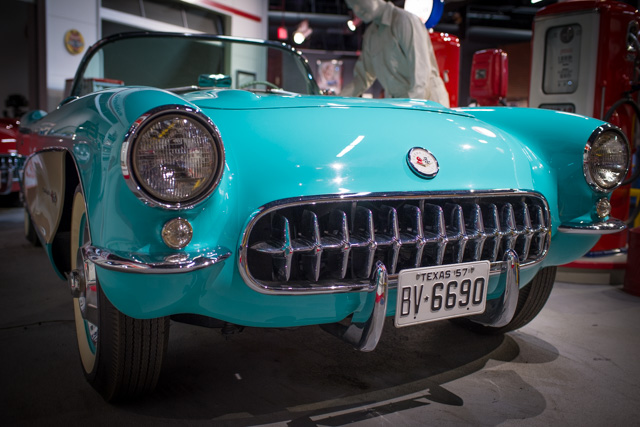 2019-04-25 - Bowling Green, KY - Photo by Pen
---
A 1950's era Corvette at the Corvette Museum in Bowling Green. General Motors annouced an expansion of the Bowling Green assembly plant to day, adding another 400 jobs as they prepare for the next generation of the iconic sports car.
Comments
|
Permalink
Birds of Kentucky: Red Winged Blackbird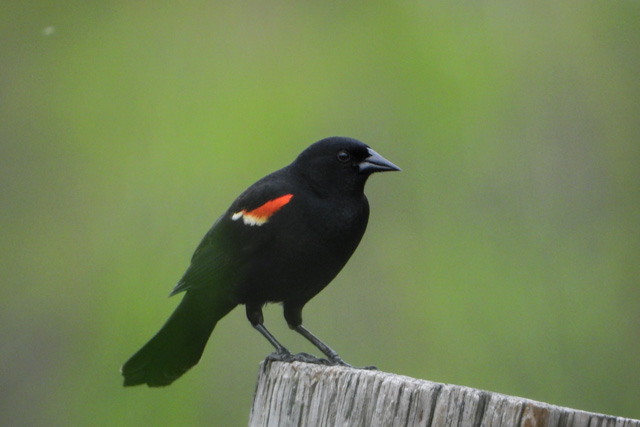 2019-04-25 - Jefferson Co., KY - Photo by Pen
---
A red winged blackbird at Long Run Park in eastern Jefferson County.
All About Birds has this to say about red winged blackbirds
: "Male Red-winged Blackbirds do everything they can to get noticed, sitting on high perches and belting out their conk-la-ree! song all day long. Females stay lower, skulking through vegetation for food and quietly weaving together their remarkable nests."
Comments
|
Permalink