Let the Crappie fishing tournament begin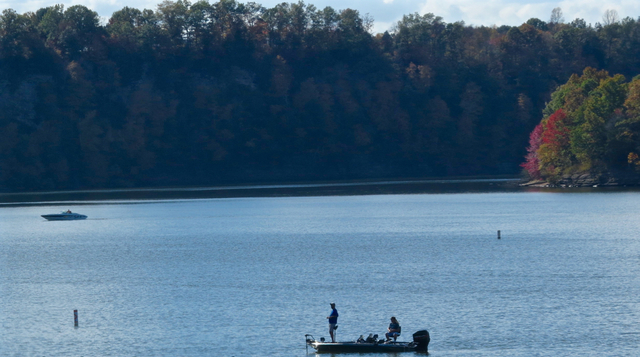 2020-10-23 - Adair County, KY - Photo by Linda Waggener, ColumbiaMagazine.com
---
Upwards of 150 boats are expected to be on Green River Lake today and tomorrow for the 2020 Crappie USA Classic. The prize of $125,000.00 will be awarded tomorrow afternoon, Saturday, October 24, 2020 at Holmes Bend Marina. This is a Thursday afternoon photo when tournament registration was coming to a close.
Comments
|
Permalink
COVID-19 update: by the numbers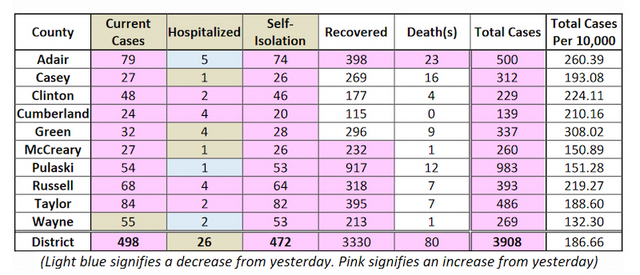 2020-10-22 - Russell County, KY - Photo From the Lake Cumberland District Health Department
---
Deaths today in the ten county LCDHD - We are sad to report 1 new death today from Adair. New Cases: We report that our total case count has increased by 80 today: Adair: 15; Casey: 1; Clinton: 4; Cumberland: 6; Green: 3; McCreary: 8; Pulaski: 8; Russell: 12; Taylor: 17; and, Wayne: 6. Our current new case growth rate is: 1.016. This means our total case count is projected to double every 43.75 days. The most new cases we ever added in a single day was today, 10/22/2020, when we added 80 cases.
Comments
|
Permalink
Dahlia in bloom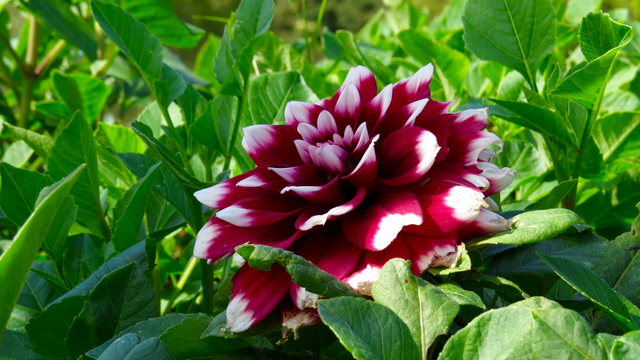 2020-10-22 - Russell County, KY - Photo by Linda Waggener, ColumbiaMagazine.com
---
This perfect Dahlia is in full bloom in this mid-October season, a show stopper.
Comments
|
Permalink