Taft Neal clears one of the LWC parking lots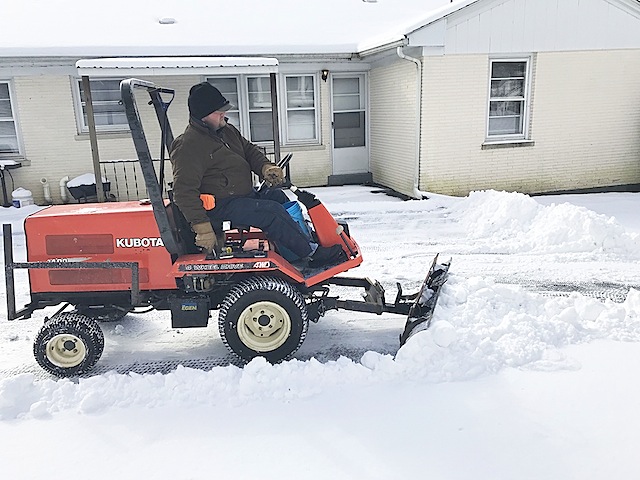 2018-01-17 - Columbia KY - Photo LWC communications
---
Taft Neal of the Lindsey Wilson College Physical Plant operates a small tractor Wednesday morning to clear the parking lot next to Bonner Scholar and Career Services house. Although Wednesday classes were canceled, LWC staff continued to prepare the campus for the students and faculty to return for the spring semester.
Comments
|
Permalink
Slippery side roads - Blue Ridge Circle, Sparksville, KY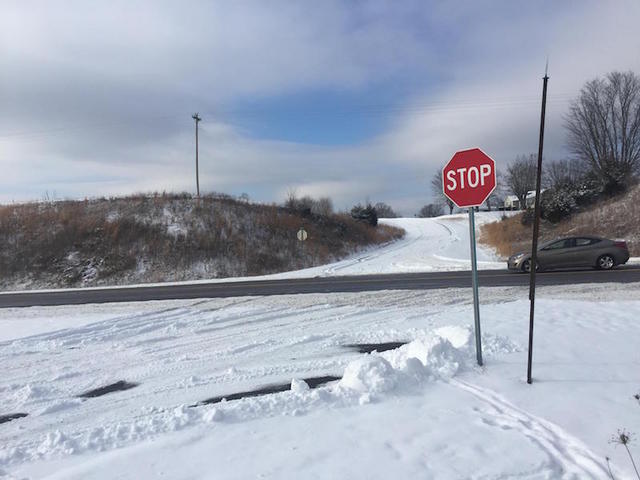 2018-01-17 - KY 61 at Blue Ridge Circle, Sparksville, Adair County, KY - Photo by Mark Fudge
---
Slippery Side Roads
Although many of the main roads were clear Wednesday afternoon, several secondary roads such as Blue Ridge Circle in Southern Adair County remained very snow covered and slick. - MARK FUDGE.
Photo 2:31pmCT, Wed 17 Jan 2018 by Mark Fudge
Comments
|
Permalink
Solo sunflower transforms during winter into Snow-flower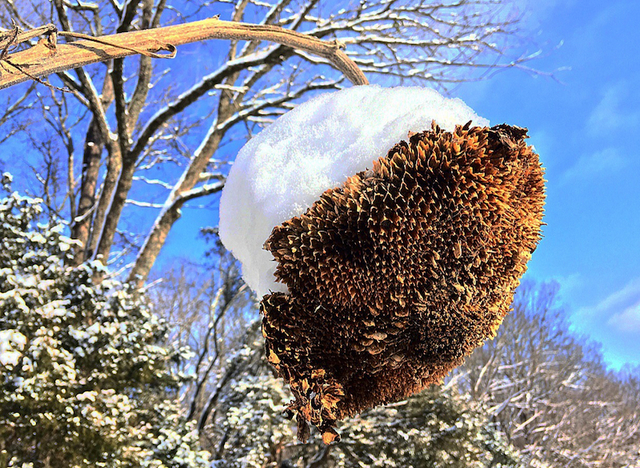 2018-01-17 - Adair County, KY - Photo by Orissa Woodward
---
Looking skyward, finding beauty in this scene by Mother Nature might have resulted from the happy thoughts that come with a wedding. The photographer Orissa Mora-Kent will now be signing her work in her new name, Orissa Woodward. She wrote, "Itís been a good new year for me; I got married on New Yearís Day 2018!" She titled her picture: "Solo sunflower transforms during winter into Snow-flower" and said it was taken this afternoon, Jan. 17, 2017, on my familyís land in the Fairplay community. We hope to see wedding photos soon! -- Linda and Ed Waggener
Comments
|
Permalink