Back to All Classifieds
Showing ads in Yard Sales: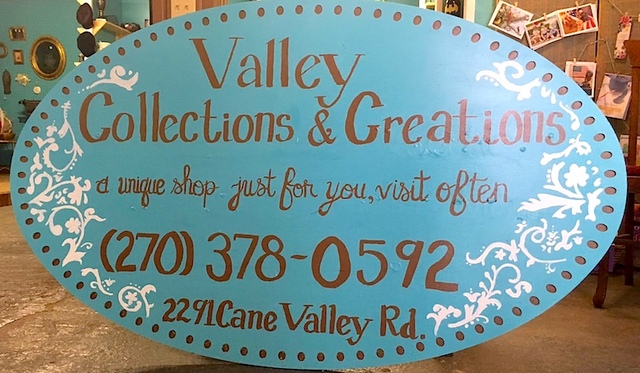 VALLEY COLLECTIONS & CREATIONS
2291 Cane Valley Road
Cane Valley, Adair County, KY
Valeria Bault owner.
OPEN Thu & Fri, 10am-4pmCT, and Sat 10am-3pmCT.

Offering a collection of old & new, handmade & handcrafted, vintage & antique items, special and just for you.

Booth rentals are available on monthly rentals in $30, $40, or $50 size. Valley Collections buys, sells, and takes consignments. Make Valley Antiques a regular stop when you are daytripping, antiquing, or just out and about looking for for clever crafts - and be sure to make us a part of your yard sales routines. You never know what we will have available for your shopping pleasure. Visit often. Call us at 270-378-0592. - - Valeria Bault, owner.
---
farm2furniture is having a Yard Sale today, Friday August 18th from 7am to 4pmCT and Saturday, August 19th from 8am to 12noonCT. We are located at 114 N. Reed Street. We have antiques, used lumber, UK apparel, quilts, a 10' x 16' 'Lil House' and much, much more!! We are in the mood to deal!! Come see us!! --Darlene Reeves
---
Have something to list in Yard Sales?
Send us YOUR Classified