Ben Chandler speaker at 14 Nov 2017 Chamber luncheon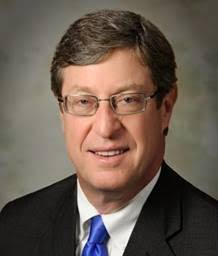 By Ellen Zornes, President, Columbia/America Chamber of Commerce
Guest Speaker at the 11:45amCT, Tuesday, November 14, 2017, Columbia/Adair County Chamber Luncheon at Roberta D. Cranmer Dining Center, 430 Helen Flatt Drive, Columbia, KY, will be Ben Chandler, President and CEO of the Foundation for a Healthy Kentucky, a nonprofit, nonpartisan foundation that works to make Kentuckians healthier.
He is an eighth-generation Woodford Countian. Ben earned both his bachelor's and his law degrees from the University of Kentucky. His state service included one term as Kentucky State Auditor and two terms as Attorney General.
As Attorney General, Ben won a settlement from one of Kentucky's largest insurance companies, returning $45 million to the state, which was used to create the Foundation he now leads.
He also helped create KASPER, a national model for battling prescription drug abuse. He established a public corruption unit, lobbied successfully for Kentucky's first "No Call" list, strengthened consumer protection laws, and championed "Megan's Law" and victims' rights.
Ben received the Democratic nomination for Governor in 2003, but did not prevail in the general election.
In February 2004, Ben was elected to the United States House of Representatives, and represented Kentucky in Congress until January 2013.
He then served as executive director of the Kentucky Humanities Council before joining the Foundation for a Healthy Kentucky in September 2016.
Ellen Zornes, Chamber President
This story was posted on 2017-11-06 16:42:40.
Email
comments or corrections.
Ben Chandler will be speaker at 14 Nov 2017 Chamber luncheon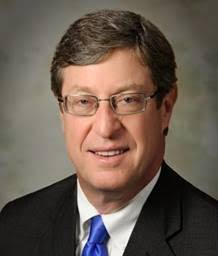 2017-11-06 - Roberta D. Cranmer Dining Center, 430 Helen Flatt Drive, Columbia, KY - Photo from Ellen Zornes, President, Columbia/Adair County Chamber of Commerce
---
Guest Speaker at the 11:45amCT, Tuesday, November 14, 2017, Columbia/Adair County Chamber Luncheon at Roberta D. Cranmer Dining Center, 430 Helen Flatt Drive, Columbia, KY, will be Ben Chandler, President and CEO of the Foundation for a Healthy Kentucky, a nonprofit, nonpartisan foundation that works to make Kentuckians healthier. - Ellen Zornes Comments | Permalink