Susie Grant wrote concise, engrossing Neatsville, KY history
In searching CM files to fulfill a reader's inquiry about Susie Grant (Nov. 12, 1928 - Dec. 21, 2017) this brief but fascinating history of Neatsville was found, originally posted on CM June 6, 2006, it is reprinted here in it's entirety.
---
German family founded the river town that once rivalled mighty Columbia as Adair County's leading community. The town was a bustling community with stores, a hotel, a doctor or doctors, and was even incorporated for a time. A less-celebrated flood (than Gradyville's 1907 disaster which took lives in addition to property) in the early 1900s destroyed the town, which also had, in its time, various other names.
---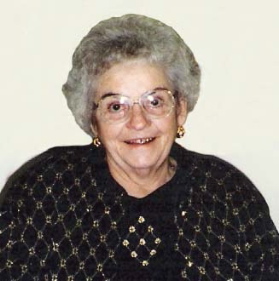 By Susie Grant
While working on my husband's family tree I found the following:
The town of Neatsville on the Green River in Adair County Kentucky was named after the Neat family. Rudolph Neat Sr.( Neet ) a native of Germany, came to this country as a 20 year old in 1741. He supposedly arrived on the ship "Molly" from Amsterdam. It is suggested that his hometown was Coburg. In 1998 my husband and I visited the town of Coburg, Germany, and indeed the name "NEAT " ( NEET, or even NIED ) is still used by many families in that immediate area.
Rudolf Neat moved to Adair CO, KY from Rowan CO, NC
Not much is known about him and his descendants, except they moved from Rowan County N.C. to Adair County, Ky.
According to research done by the late Nancy Berley and Ruth Burdette, (Adair County Historians ), the earliest mention of a Rudolph Neat Jr. in Adair County is in 1800. He received a 100 acre Land Grant on November 26th 1800, for certificate number 268. This land grant was granted by the county court on November 24th 1807. He later bought 300 more acres, and perhaps even more land in the surrounding area.
Land which Lydia Neat sold outside family became Neatsville
In 1811 Rudolph Neat sold 150 acres of land to John Neat. He also sold 150 acres of land to Jacob Neat. This Jacob Neat and his wife Lydia sold part of this land in 1839 to others in lots, which would become the village, or town of Neatsville.
Neatsville was an officially incorporated town by 1847
Neatsville was officially incorporated as a town February 23rd 1847. They elected their first Trustees, Clerk, Judge, Justice of the Peace, Tax Assessor and Collector the same year. The names of William Thomas, Jackson Drake, John Hardwick, and Phillip Winfrey are mentioned as being duly elected by the qualified voters of said town, but it is not mentioned to which office. They even elected a Town Marshal.
The first laws for the town were as follows:
Each office holder has to be a white male, over the age of 21, be duly elected, must be a property owner of said town, has to be bonded and sworn in by a Justice Of The Peace.


Anyone guilty of running horses, shooting a gun or pistol in town, or any other disorderly conduct shall be fined no less than 3 dollars and no more than ten dollars.


All fines shall be recovered by warrant before a Justice Of The Peace in the name of the Commonwealth for the use and benefit of the town. All fines collected shall be paid to the Treasurer and applied to the benefit of the town by the Trustees. The Trustees will have the power to levy and collect taxes.
Post office also known as Neatsburg, Edith
The Neatsville post office was established March 13th 1844 with John Campbell the first postmaster. As the post office was moved from one place to another in the town ( as was customary during that time period ) different people served as postmaster and the post office also has been named Neatsburg, some say at one time it even was named Edith, or Old Edith.
Major flood ca. 1900-1902 destroyed the town
The exact year is not known, it is estimated, around 1900 or 1902 a large flood destroyed the town. The Green River made a new channel right through the main part of town. Before this flood, it was a flourishing river town.
With roads very limited, much traveling was done by boat There was a hotel in Neatsville, which accommodated these travelers. There was also a grocery store, a dry goods store, a livery stable, a wagon spoke factory, a broom factory, salt works, at least one mill, a saloon, at least one doctors office ( Dr. Perryman ), a cooper shop, also the Masonic Lodge #705. This lodge was moved to Pellyton in 1917, and there were many family dwellings.
Some of the older folks remember a school for children of color being near the town, and a Methodist Mission was established and much was accomplished by it's influence.
Elections were taken seriously . . . sometimes too much so
This small town, north of Green River, took elections very serious each time election day rolled around. But there is one election day that stands out among all the rest. On the 6th day of August, 1883 two brothers, Rude and Champ Fitzpatrick murdered Miller Brewster in front of the Neatsville voting place, after an argument.
On March 21st 1884 these brothers had to pay for their crime. Their sentence was hanging from a gallows in the neighboring town of Columbia.
---
P.S. In some documents I have about Neatsville, a doctor Portman is mentioned. This gives reason to believe that two doctors have lived there, perhaps not at the same time.
---
Related links:

Comment on Neat family genealogy by E.H. Lepiarczyk

Comment on Perryman and Portman
---
This story was posted on 2017-12-25 15:14:06
Printable:
this page is now automatically formatted for printing.
Have comments or corrections for this story?
Use our
contact form
and let us know.