Justina McCoy, 89, Cumberland Co., KY (1927-2016)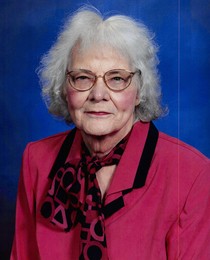 She was a member of a highly regarded Cumberland County, KY, family. She was the daughter of the late Bro. Bradley Flowers and Winnie Gordon Craft Flowers and the widow of Herman D. McCoy, Sr. She was a graduate of Lindsey Wilson College, a homemaker, and a member of Burkesville First United Methodist Church. She leaves 33 direct living descendants
---
Click on headline for complete obituary
Justina McCoy age 89 of Burkesville, KY, a resident of Cumberland Valley Manor. passed away on Wednesday, September 07, 2016 at the nursing home.
Funeral Service Saturday, September 10, 2016 at 2pmCT, at Ballou & Stotts Funeral Home, 304 N. Main Street, Burkesville, KY with burial in Burkesville Cemetery. Family requests visitation on Friday, September 09, 2016 from 11amCT until 9pmCT, at Ballou & Stotts Funeral Home.
Justina McCoy, 89, Cumberland Co., KY (1927-2016)
She was born on June 18, 1927 in Cumberland County, KY. She was the daughter of the late Bro. Bradley Flowers and Winnie Gordon Craft Flowers. She died Wednesdaym, September 7, 2016, in Burkesville, Cumberland County, KY, at the age of 89 years, two months,and 20 days.
She was a graduate of Lindsey Wilson College, a homemaker, and a member of Burkesville First United Methodist Church.
In addition to her parents, she was preceded in death by her husband, Herman D. McCoy, Sr.; one son, Barry McCoy; four siblings, Welby, Frank, Fred, and Regina; and three grandchildren, Randall Lee McCoy, Jeffery Noel McCoy, and Sandra Loman.
Survivors include:
One son: Herman D. McCoy, Jr. of Burkesville, KY


Eight grandchildren: Richard McCoy, Rhonda McCoy, Bradley McCoy, Brandi Key, Dewey Lee McCoy, Kristen Jones, Barry McCoy, and Tamra McCoy


Seventeen great grandchildren: Brandon Rose, Richard Paul McCoy, Bradley McCoy, Isaiah McCoy, Asia McCoy, Josh Key, Jessyca Key, Dewey Franklin McCoy, Peyton Allen McCoy, Devin McCoy, Raelyn McCoy, Taelyn McCoy, Tara Loman, Eric White, Kimberly White, Madison Jones, Dillan Jones


Seven great great grandchildren: Phillip Rose, Sarah Rose, Miles Lee McCoy, Kiana White, Marcus Jordan, Dontia Jordan, Aiyanna Loman


One sister: Genny Shrader of Sellersburg, IN


Two brothers: Gale Flowers of New Albany, Indiana and Russell Flowers of Albany, KY


Special friend: Noxie Fletcher of Burkesville, KY


and a host of nieces, nephews, and many friends.
Send condolences to the family o fJustina McCoy
Ballou & Stotts Funeral Home
, 304 N Main Street, Burkesville, KY, in charge of arrangements.
This story was posted on 2016-09-09 13:17:03
Printable:
this page is now automatically formatted for printing.
Have comments or corrections for this story?
Use our
contact form
and let us know.