Sen. Max Wise Legislative Update: 2 Sep 2016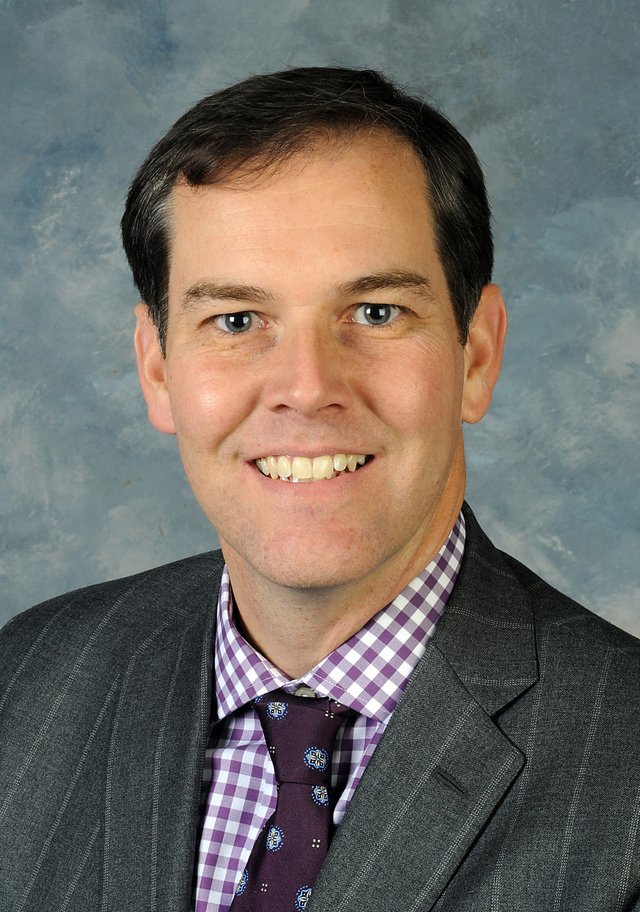 Senator Wise expresses thoughts on the Kentucky Retirement System
---
By State Senator Max Wise, (R-Campbellsville)
16th District: Adair, Clinton, Cumberland, McCreary, Russell, Taylor, and Wayne Counties
FRANKFORT, KY (2 Sep 2016) - In an increasingly unstable economy, long-term financial planning for both families and organizations is absolutely critical. Unfortunately for Kentucky's retirees, including our teachers, failed leadership and poor markets have taken a toll on the systems on which our educators and state workers rely for financial security in their retirement. Just recently the Kentucky Retirement System (KRS), which has billions of dollars in unfunded liabilities, announced it lost money from its investments in the 2016 fiscal year.
About 35 percent of KRS' assets are held in "alternative" investments, like real estate and funds investing in oil and gas leases, which often come with hefty fees paid to investment managers. One of the pension funds managed by KRS--the non-hazardous fund, which includes most state workers--has only 17 percent of the money it needs to make future investments. At 45 percent funded, Kentucky Teachers Retirement System (KTRS) is doing slightly better but still requires massive infusions of cash from the state every year.
Solving Kentucky's pension crisis--or at the very least, finding a long-term solution--has been a priority of the Republican-led Kentucky Senate for a number of years. In 2015, we stopped the Democratic-led House from passing House Bill (HB) 4, which proposed to sell $3.3 billion in bonds in order to provide short-term--and shortsighted--funding for the KTRS. Even then-Governor Steve Beshear's office acknowledged it would be impossible for the state to sell $3.3 billion in bonds in the one year time-frame proposed in HB 4. Even if it were possible, such a move would lower the Commonwealth's credit rating and significantly increase the cost of operating state government.
In response to HB 4 in 2015, Senate Republicans offered a plan which would have immediately infused $50 million into the KTRS and create a task force of legislators to develop a fiscally sound plan to fix the KTRS. This money was identified within the state budget and would not have placed an additional burden on taxpayers. Unfortunately, the House Democrats refused our proposal.
If $3.3 billion in pension obligation bonds were issued on July 1, 2015, for a 30-year term, then assuming an estimated taxable interest rate of 4.75 percent (Budget staff told me this a better estimate than the original 4.45 percent), the debt service would be around $208 million per year. This differs drastically from the template sheet used to appropriate debt service as even after eliminating the fees and 2 percent discount as well as adjusting the taxable interest rate. The template sheet assumes one payment per year versus one principal payment and two interest payments per year. Ultimately, HB 4 did not pass.
But investment issues are not the only problems facing our retirement systems. Last fall, the Kentucky Retirement Systems Board of Trustees reported that its annual investment expenses are running 75 percent higher than reported in previous years. While more money into the systems is necessary, the contracts and management of the systems need to be fixed too.
In 2016, the Senate Republicans fought for more transparency within our pension systems to fix these internal issues by proposing Senate Bill (SB) 2. But, House Democrats again refused to join the fight on behalf of retirees and taxpayers and the bill did not pass. We did, however, pass a balanced budget that ultimately dedicated more funding to our pension systems than ever before--over $1.2 billion. The KTRS Executive Secretary, Gary Harbin, called the 2016 budget a "major step forward" for teachers' pensions.
Collaborating with Governor Bevin, we have already made huge steps in addressing our pension crisis but we still have much to accomplish. I look forward to working alongside my Senate and House colleagues in hopes of fully addressing our pension crisis and keeping our commitment to Kentucky's public servants.
As always, if you have any questions or comments about any public policy issue, please feel free to call me toll-free at 1-800-372-7181 or e-mail me at Max.Wise@LRC.ky.gov. You can also review the Legislature's work online at www.lrc.ky.gov.
This story was posted on 2016-09-03 11:06:14
Printable:
this page is now automatically formatted for printing.
Have comments or corrections for this story?
Use our
contact form
and let us know.