Jeffrey Grant (Jeff) Scott, 70, Adair County, KY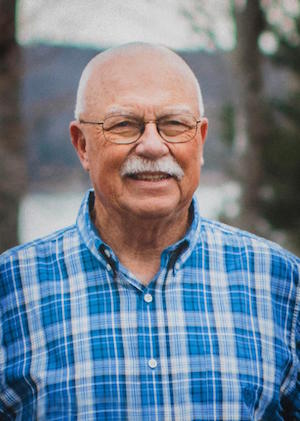 December 31, 1945 - August 18, 2016
Jeffrey Grant Scott, 70, passed away on August 18, 2016, leaving behind an enduring legacy as a dedicated educator, orchardist, potter, and devoted husband, father, grandfather, and friend.
Visitation for the public begins on Saturday, August 20, at 2pmCT at Stotts-Phelps-McQueary Funeral Home, 210 Greensburg Street, Columbia, KY. Funeral services will be held on Sunday, August 21, at 2pmCT at the funeral home, with interment to follow in the Sparksville Baptist Church Cemetery, 9401 Burkesville Road, Columbia, KY.
Born to Nell "Tinker" Scott and Creil Marie Page on December 31, 1945, Jeff was raised and lived most of his life in the Sparksville area of Adair County. His family was among the early settlers in South-Central Kentucky. Arriving to the northern part of Cumberland County in 1811-1812, his family quickly settled just north in the Breeding/Sparksville area.
A 1963 graduate of Adair County High School, Jeff went on to earn a Bachelor of Arts degree from Eastern Kentucky University, majoring in History with a minor in Sociology. In 1975 he earned his Masters Degree in Education with an emphasis in History. Two years later, in 1977, Jeff acquired his Rank One in Administration and Supervision for Secondary School Principals.
During that time, Jeff married his college sweetheart and love of his life, Henrietta Roush, on February 3, 1968. They had been married for 48 years.
Jeff worked one year as a Social Studies teacher in Lee County before returning home. The rest of his career was spent serving the students of Adair County. He taught 9th grade World Geography for one year at John Adair Middle School before accepting a position at Adair County High School. During his tenure at ACHS, Jeff taught various classes, including American History, Civics, World Geography, World History, and Humanities. He also served twice as principal there, the last time being just before his retirement from the Adair County School System in 1999.
Jeff was loved and respected by the staff, but mostly by the students. He taught his students to, not just learn facts, but to think, reason, and question them. He taught them how to use knowledge for their own advancement and growth, and then, how to blaze a trail towards their goal. Jeff had a vested interest in his students and wanted them to be upstanding young adults who care about others.
After retirement, Jeff and Henrietta opened Highland Raku Studio in 2002. There, they not only created one-of-a-kind, raku-fired ceramic pieces, but also offered classes in ceramics, drawing, watercolour and oil painting. As proponents of the arts, the Scotts opened the studio up in an effort to support local artisans and provide space for area artists to work in their chosen genre. The building also boasts an art gallery where local artisans can showcase and sell their artwork.
Post retirement, Jeff became a consummate potter, and was recognized as one of the top potters in the state. Being a skilled carpenter, Jeff also fashioned lids from burl or rare woods for some of his pottery pieces, creating stunning pieces of mixed media. Artwork from the studio by the Scotts has been featured across the state, especially the custom horse hair pottery. They were juried artists who were featured at several art shows and festivals across the state of Kentucky.
While Jeff was also an accomplished furniture maker, his true love was nature and growing things. So, for the past 35 years, Jeff established a productive orchard of 250 trees which surround his home. The orchard was Jeff's pride. The grounds boast more than 50 varieties of apples alone, along with peaches, pears, cherries, and grapes. During harvest season, Jeff sold his produce and cider at the local farmer's market.
Jeff was a jack of all trades and could fix anything. He seemed to know something about everything, and was a master of many things. But what Jeff did best was being a decent, honorable, good man. The community has lost a wonderful asset.
Jeff was a lifelong member of the Sparksville Baptist Church and very involved with church activities.
Jeff leaves behind two beloved children: Sara Marie Browning (Fred) of Somerset, and Mary Beth Mowery (Michael) of Jeffersonville, IN.
Four adored grandchildren also survive: Hayden Scott Browning, Addisyn Page Hatcher, Allen James Mowery, and Asher Wayne Mowery.
He is also survived by one sister, Mary Lou Feese (Dickie) of Edmonton, and his mother-in-law, Sara Roush of Louisville.
Pallbearers are Fred Browning, Mike Mowery, Dickie Feese, Guy Shepperd, John England, and Sasha Bela.
Honorary bearers are Donnie Perry, Earl Hartman, Tristan Beard, and Darren Henson.
Musical accompaniment by 7,8,9,10.
http://www.stottsphelpsmcquearyfh.com/cgi-bin/CompanyInternal?stdout+115+stottsphelpsmcqueary.com+2302+4+9103:Lcgi_html/>Send condolences to the family of Jeffrey "Jeff" Scott
Stotts-Phelps-McQueary Funeral Home
, 210 Greensburg Street, Columbia, KY, in charge of arrangements.
This story was posted on 2016-08-19 17:21:10
Printable:
this page is now automatically formatted for printing.
Have comments or corrections for this story?
Use our
contact form
and let us know.