Kentucky Color: Dad's Happy Chandler Road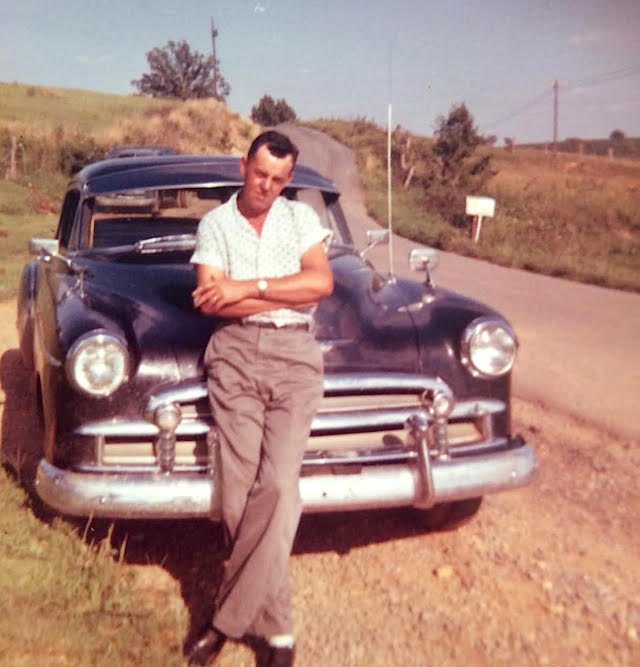 By Billy Joe Fudge
992 Sparksville - Fairplay Road is where I was raised by, of course, both my Mom and this amazing man, my Dad, James Ordell Fudge (photo).
The picture was taken in the summer of 62, I believe. Just three years earlier Governor A. B. "Happy" Chandler blacktopped our road in the last year of his administration, 1959.
The 1 mile marker is or at least was standing at the corner fence post just beyond our mailbox.
The plan was to blacktop to that mile marker and stop.
Dad lobbied "Happy", if you will, to take it a "little piece" further to get it past his father-in-law's driveway and he agreed.
Turned out that it was another mile exactly and the local politicians told Dad that a "little piece" was a lot further in Sparksville than it was in Columbia.
Somehow, when I pass by I can just catch a glimpse of him standing there beside his "Happy" Chandler Road.
-Billy Joe Fudge
This story was posted on 2016-01-09 07:08:37
Printable:
this page is now automatically formatted for printing.
Have comments or corrections for this story?
Use our
contact form
and let us know.