Walter Montgomery (1886-1901) died of spinal meningitis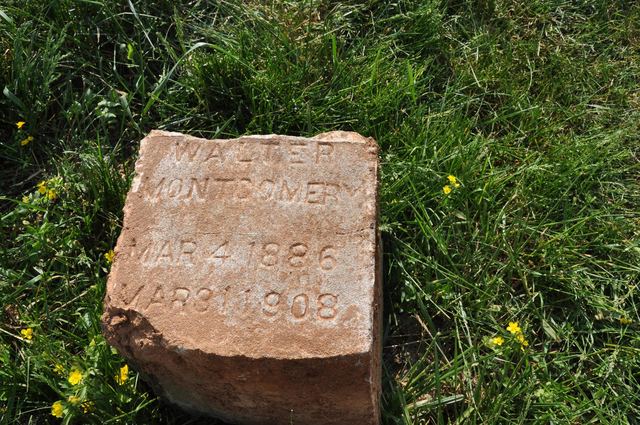 Comments re photo 64192 Brawner-Smith Cemetery Walter Montgomery 18861908
---
By Mike Watson
It is encouraging that more people are taking an interest in our past. The Brawner-Smith cemetery is an early one and well-known to those of us who study these things.
Walter Montgomery, born 4 March 1886 in Adair County, became ill in mid-March 1908 with spinal meningitis, from which he did not recover.
He was a son of Ben Montgomery and died, as his grave marker states, 31 March 1908. He lived near Mt. Pleasant and was buried in "the family grave yard." He was survived by his mother, Mrs. Sallie Smith, two sisters and a brother.
When I last visited this cemetery, sometime in the 1980s, most of the stones were still standing. Much research has been completed on the Smith, Brawner and Speake families in years past.
- Mike Watson
Mike Watson
, the writer of this piece, is a widely known and respected Adair County author. He has written and published many scholarly but highly readable books about Adair County History. Many are available at the Adair County Public Library, 307 Greensburg Street, Columbia, KY, or directly through: Watson Publications, 202 Moreland Avenue, Harrodsburg, KY 40330-1836.
This story was posted on 2016-01-07 09:09:53
Printable:
this page is now automatically formatted for printing.
Have comments or corrections for this story?
Use our
contact form
and let us know.