Margie Elaine Burton Cooley, 71, Adair Co., KY (1943-2015)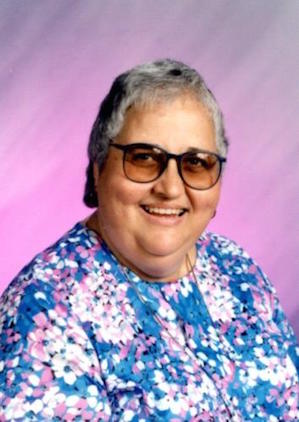 Elaine was a former member of Bearwallow EUB , She played piano for the church for many years. She greatly enjoyed Hopkins School reunions. She was a 1961 graduate of Adair County High School. She taught school for over 29 years. She was a friend and admirer of Janice Holt Giles and a charter member of the Giles Society. She was a member of Lifebridge Christian Church and was greatly enriched by her church family.
---
Margie Elaine Burton Cooley, age 71, died May 21, 2015, at Hosparus of Louisville, after a long battle with cancer. She was a native of Adair County, KY. She was preceded in death by her parents Elza and Leona Burton, a brother Vaughn Burton, a beloved nephew Doug, both of Columbia, KY and a sister Marcella McQueary, of Louisville, KY.
Arrangements are with Owen Funeral Home, 5317 Dixie Highway, Louisville, KY 40216. Visitation will be from 12pm noon CT/1pmET-7pmCT/8pmET, Tuesday, May 26, 2015. Funeral services will be at 12pmCT/1pmET Wednesday with burial to follow in Louisville Memorial Gardens West, 4400 Dixie Hwy. Louisville, KY 40216 Expressions of sympathy may be made to Lifebridge Christian Church, P.O. Box 91914, Louisville, KY 40291.
She graduated from Adair County High School in 1961, Lindsey Wilson College in 1963, and Campbellsville College in 1965. She attended Catherine Spalding College and received her Master of Education degree from the University of Louisville in 1970.
Elaine taught school for over 29 years at L Max Sanders Elementary School in Pleasure Ridge Park. During her career she distinguished herself as a teacher by being awarded the Certificate of Life Membership by the Kentucky Congress of Parents and Teachers, in 1984, and was recognized by Who's Who among Americas Teachers in 1990. She was commissioned a Kentucky Colonel by Governor John Y Brown, Jr. in 1990, and presented The Good Neighbor Award by Mayor Jerry Abramson in 1995.
She was acquainted with, and greatly admired, Kentucky author, the late Janice Holt Giles. She was a charter member of and supported of The Giles Society and presented many books to Jefferson County High School students in her honor in years past. She became a dear friend of Janice's daughter, Libby Hancock of Santa Fe, New Mexico, and corresponded with her on a regular basis through the years.
She was a member of Lifebridge Christian Church. Until her health prevented her from attending, she would greet everyone from her pew in the welcome center before entering the sanctuary. Her life was greatly enriched by her church family. Brother Dave Cordrey and his wife Connie, held a special place her heart.
She is survived by her husband of 46 years, Charles Michael Cooley, sister-in-law Kay Burton, and a host of family and friends. With the help of her husband, Mike, and a special niece, Sonya Haydon, she was able to remain at home until late March of this year when she began being rotated between hospitals and Signature Healthcare South of Louisville. She entered Hosparus of Louisville on May 8, 2015, where she remained until her passing.
Sonya, along with her husband Kurt, children, Kailey and Logan were a big part of her life and brought her much joy through the years.
Far too many healthcare providers cared for her during her long illness to thank them all here, however, special gratitude goes to her Oncologist, of over ten years, Alfonso Cervera, MD, of Norton Cancer Institute, where she received her treatment for the last few years. Special thanks to all who offered up prayers, visited, wrote cards and letters, communicated with her on the phone and by Email, and brought food during her long illness. Her legacy will live on for generations to come through her students, family members, friends, and anyone lucky enough to know her.
Send a condolence to the family of Elaine Burton Cooley
Owen Funeral Home
, 5317 Dixie Highway, Louisville, KY in charge of arrangements.
This story was posted on 2015-05-23 07:35:03
Printable:
this page is now automatically formatted for printing.
Have comments or corrections for this story?
Use our
contact form
and let us know.