Happy Tail: Bucket list item unrealized, to see Derby in person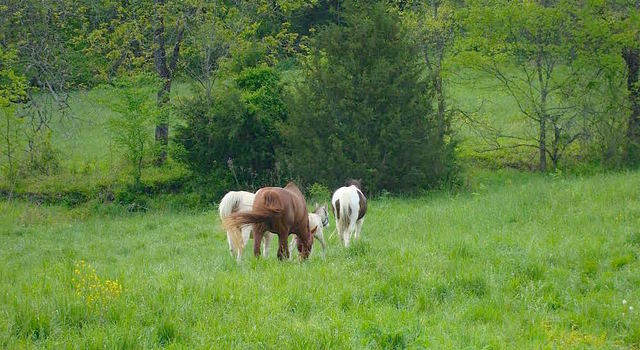 Peg Schaeffer spent Saturday glued to the Tv Coverage of the Kentucky Derby, still dreaming of fulfilling her Number 1 Bucket List it, seeing the Derby in person.
---
Next Previous Happy Tail:
Happy Tail: Regrets overwhelmed, but Eden made them go away
By Peg Schaeffer
Another Kentucky Derby has come and gone. I had the TV on from 9 am until it was over at 6 pm. I watched the celebrities come in on the red carpet. I saw how to make the mint juleps that were selling for $1,000 and then the ones that were selling for $2,500. I heard that $112 million were wagered that day - $60 million on the Derby alone. American Pharoah, the favorite, won the Derby. Now everyone's wondering if we will have another Triple Crown winner this year.
Number 1 on my Bucket List: Seeing the Kentucky Derby in person
That's not what I'm wondering. I'm wondering if I'll ever get to see the Kentucky Derby in person. That's #1 on my Bucket List. I've been a Derby fan as long as I can remember. Keith and I met on Kentucky Derby day 17 years ago. He had said if we were still together in 10 years we'd go to the Derby. Seven years later we still haven't gone.
I have a friend, Sherry, who didn't even like horses, but she and her boyfriend would go to the races all the time. They would vacation in Saratoga to go to the horse races. She and John went to the Derby. My nephew, Joey, is a big sports fan. He's not a horse fan just a sports fan. He decided one year that he would go to all of the major sporting events. He did. He went to the Super Bowl, World Series, NCCA playoffs, NHL playoffs and THE KENTUCKY DERBY. I have lived and breathed horse all my life. I haven't been there.
Move to Kentucky brought her 900 miles closer to goal
We moved here in April, 2006. I was so glad that instead of living 1,000 miles away from Louisville we would now live 100 miles away. Maybe then I'd be able to see the Derby.
When I bought the house I was introduced to Ray and Nancy Grigsby. They lived in Franklin at the time. They said they were going to be having a Kentucky Derby party and invited Keith and me. I made a Derby hat and off we went to Franklin for the party. Most of the women wore hats they had made. We had appetizers with May wine and later had Mint Juleps (for free) with fresh mint from the garden. It was a nice time.
That first Derby party in Kentucky held huge surprise
As post time approached we all went into the house to watch the race. Nancy turned the TV on and was surprised to find out the race wasn't on. It turns out she only got one channel and that wasn't the one that was broadcasting the Derby. She was so surprised. Although the Derby is a major sporting event it's not like the State of the Union address so it's not on every channel. This was the first Derby I've missed in as long as I can remember and I haven't missed one since. Even worse 2006 was the year that Barbaro won and I knew Michael Matz, the trainer, from the USEF horse shows. Nancy and I still laugh about the Derby party that wasn't.
I've come close to going to the Derby twice since. I told a man we used to buy hay from that I wanted to see the Derby. He said he knew someone who owned race horses and was sure they could get me tickets. Didn't happen. Then someone brought me a dog they could no longer take care of. He owned thoroughbreds and told me how he and his wife went to the Derby every year and watched it on the back stretch. He said what a good time it was. So I agreed to take in the dog (that I named "Derby") on one condition - he had to get me into the Derby. That was two years ago - still haven't gotten the tickets and I still have the dog.
Found prices for Derby tickets staggering
Last year I looked into getting tickets to the Derby. I couldn't believe how much it would cost. Then I decided I would try to get into the Oaks with the cancer survivors. That didn't work either. I am determined I'll get there one year.
When I do get there I don't know whether I'd rather watch from the infield (they look like they have a fun time), the grand stand (if I can afford it) or party on the backstretch. I'm not picky. As long as I'm there I'll be happy. So for now I have to be content to watch the races on TV and dream about the day I'm there in person. I'm keeping my fingers crossed.
- Peg Schaeffer, President and Founder, Sugarfoot Farm Rescue
---
Contact us if you would like to help.
Peg Schaeffer, Sugarfoot Farm Rescue,
860 Sparksville Road
Columbia, KY 42728
Sugarfootfarm.com
sugarfootfarmrescue@yahoo.com
Home telephone: 270-378-4521
Cell phone: 270-634-4675
This story was posted on 2015-05-03 07:14:40
Printable:
this page is now automatically formatted for printing.
Have comments or corrections for this story?
Use our
contact form
and let us know.