Kentucky Color - Water Tower Anomaly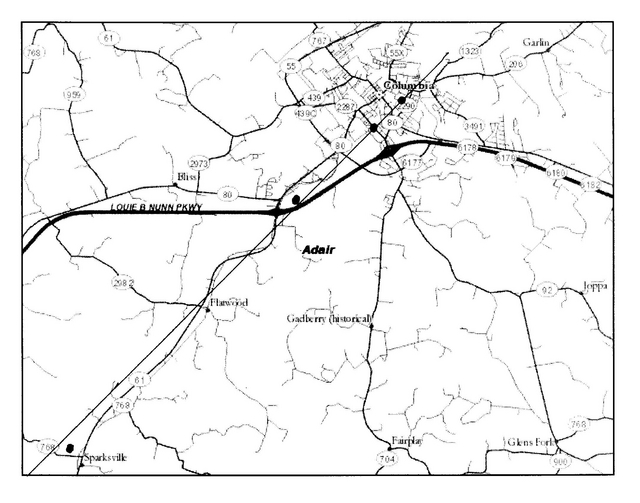 Click on Map to Enlarge
By Billy Joe Fudge
Wildland firefighters don't have the luxury of time to determine what information is important so they have to log in all the information just in case they might need some of it later on.
I spent thirty years fighting wildland fires and as an aerial observer had to visually gather information about thousands of fires to relay to crews on the ground. Information about fuel types, flame heights, wind direction, wind speed, topography, local features, people in harms way, smoke, etc. etc. etc. The list goes on and on.
So I've said all that to say this. After spending a lifetime noticing things that could make the difference as to whether or not I or others were able to go home to their families at the end of the day, I just can't seem to stop noticing things. Although the things I notice may not carry the degree of importance that they used to carry, I keep catalogin'm in anyway.
Well just in case you ever need to know, look what happens when you draw a line through the Lindsey Wilson and Bomar Heights Water Towers. When you follow that line on to the Southwest it intersects to within a few feet the Wal-mart and Sparksville Water Towers. Hmmm...
- Billy Joe Fudge
This story was posted on 2012-12-19 04:53:03
Printable:
this page is now automatically formatted for printing.
Have comments or corrections for this story?
Use our
contact form
and let us know.